Monroney stickers, also known as window stickers, can help simplify the car buying process and make it easier for you to make an informed decision. These window labels provide detailed information about the make and model of the car, its standard and additionally installed equipment, safety features, fuel efficiency, and price. This is done in such a way that it is possible to have a clear view of what you are getting and how much it costs. In this article, we at ClearVin have outlined the main point on how Monroney stickers can help your car buying process and why they are an essential tool for anyone looking to purchase either a new or used car.
Why Window Stickers Are So Important When Buying Cars
Monroney stickers are labels placed on the window of a new car that contain detailed information about the vehicle. It has been mandated by the U.S. government since 1958 to provide auto buyers with necessary information about the important features and vehicle specs by VIN, including its make, model, engine size, transmission, standard equipment, fuel economy, price, and much more. Today, this sticker not only protects the buyers but also helps them make a better-informed decision when purchasing a car.
Car window stickers provided by automakers serve as an essential complement to the 17-digit VIN code information. It is because VIN numbers provide basic details about the car background and focus more on the vehicle history. At the same time, they may not be comprehensive enough to cover all the essential details because some car features and specifications are supplied by automakers only. Therefore, car manufacturers use window stickers to provide potential buyers with a full review of the car's specs and other essential characteristics. By doing so, automakers meet the need for comprehensive details from potential customers.
Window stickers also benefit clients by providing them with accurate and up-to-date information, including the manufacturer's suggested retail price, which minimizes the risk of being misled or cheated by the dealership and the extremely high price margin. Overall, window stickers are a crucial tool in the car buying process, providing both buyers and sellers with the necessary information to make informed decisions.
How Car Window Sticker Lookup Can Be Beneficial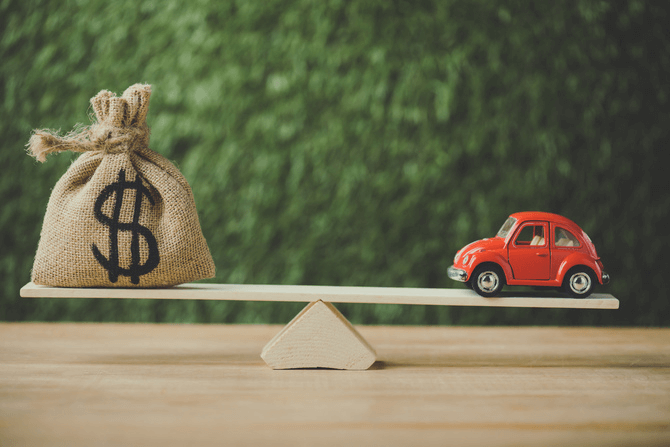 First of all, Monroney stickers provide vital information about the car that is needed for decision-making. Before the introduction of these verification window labels, buyers had to depend on dealers, who may provide inaccurate information to sell the car. This could be manipulated due to the dealership's need to increase sales or to cover up any defects. The Monroney sticker not only provides the necessary facts about the car but also ensures that everything is transparent, giving buyers greater confidence in the car buying process.
Secondly, Monroney stickers assist buyers in comparing different models on the basis of price and features. The sticker provides the MSRP (Manufacturer's Suggested Retail Price) which enables buyers to know the basic cost of the car with its standard features. This can be compared to similar models from various manufacturers, which helps in making an informed decision on buying the right vehicle that fits their needs and budget.
Thirdly, Monroney stickers provide information that reveals fuel economy. It includes data on the estimated annual fuel costs, the miles per gallon (MPG) ratings, greenhouse gas scores, and smog ratings. This information is crucial in ensuring that car buyers are aware of the implications of their driving for the environment or the fuel savings that could be made, thus reducing the overall running costs of the vehicle over its lifetime.
Lastly, Monroney stickers have also helped protect buyers from fraud. In the past, some dealers would just remove a vast number of parts from their cars, such as the sound system, navigation, or high-rankings, before selling them. The Monroney sticker shows the options that come with the car, which puts pressure on the dealers to ensure that everything is present and the options are genuine. This increases transparency, ensures buyers get their money's worth, and creates a level playing field in the marketplace.
Car Window Sticker Lookup With ClearVin
Finding the Monroney sticker information for a used vehicle can be challenging, as the label may not be readily available. However, there are several online services like ClearVin that specialize in Monroney sticker lookup for used vehicles, making it easier for buyers to access all the needed data.
Such solutions, just like ClearVin, typically require the car's VIN number, which can be found on the driver's side dashboard or door, as well as the car's make and model. Once the buyer or another interested person provides this information, the Monroney sticker lookup service can generate a report that includes all of the data that is typically included on a new car's Monroney sticker. Such pieces of information can be invaluable in helping buyers make an informed purchasing decision, as they provide details about the car's specifications, features, and fuel efficiency. For example, if a buyer is looking for a used vehicle with excellent gas mileage, the Monroney sticker lookup report can help them identify the automobiles that meet their needs.
As a result, the Monroney sticker lookup tool from ClearVin is an essential solution for buyers of used and repairable vehicles, providing crucial information about a car's features, specifications, and fuel efficiency. While these details may not be readily provided by a seller, the Monroney sticker lookup service from ClearVin offers buyers full access to the same information for new vehicles. By utilizing our easy-to-understand online solution, buyers or other interested parties can make an informed purchasing decision based on the same data package that they would have for a new car. As a result, the window sticker check helps them find the right car for their needs and budget.
Why to Choose ClearVin For Your Window Sticker Lookup
ClearVin is an industry-leading company when it comes to providing vehicle history reports and searching a window sticker by VIN. We have been in business for more than 10 years now. Based on its rich experience, the company has gained an impeccable reputation for delivering accurate and reliable VIN history reports and window sticker records.
Due to the specifics of the business we are involved in, it is natural to raise the question of why you should trust the ClearVin company. There are several reasons why we stand out as a trustworthy solution that you can rely on, and we will discuss them below.
Firstly, ClearVin uses a vast network of reliable sources to gather information about a vehicle history. We receive our data from various sources, including the National Motor Vehicle Title Information System (NMVTIS), National Vehicle Service (NVS), National Highway Traffic Safety Administration (NHTSA), and many others. This approach ensures that ClearVin has access to the most comprehensive and up-to-date information about a car background.
Secondly, our reports are user-friendly, comprehensive, and easy to understand. They provide detailed records that include a summary of the vehicle's history, a breakdown of its specifications, and an analysis of its condition. The same applies to window sticker lookup records you receive from our databases. You can be sure we will provide you with a comprehensive data package.
Thirdly, ClearVin has an experienced customer support team that is always ready to assist customers with any questions or concerns about Monroney stickers they may have. Our specialists are some of the most knowledgeable, professional, and dedicated individuals in the automotive industry, and they will provide the best possible customer experience.
Finally, ClearVin's pricing is transparent and competitive. We have several options to choose from, and our service cost structure is easy to understand. Customers can select the plan that best suits their needs, and there are no hidden fees or charges.
Get Your Car Window Sticker Information with ClearVin!
Monroney stickers play a major role in the car buying process. They provide vital information about the car being purchased, including essential features, fuel economy, and price comparisons. They increase transparency and promote informed decision-making, all while protecting buyers from fraud. There is no doubt about the fact that the Monroney sticker is truly an essential tool for any serious car buyer. It's also recommended to conduct a VIN check to get a full picture of the vehicle's past. Alternatively, ClearVIN gives you the opportunity to run a free license plate lookup in case you don't have the VIN number.
If you want to reveal all the data that was contained in your used car window sticker, pay attention to a special software solution from ClearVin. We offer an original Monroney sticker lookup by using the VIN code of any vehicle. Such an approach makes discovering all the relevant information about salvage vehicles as easy as pie since you get a special window sticker lookup report in just a few clicks. With ClearVin, you can be sure of Monroney label data accuracy and relevance. If you have any questions, feel free to email [email protected] or call us at: +1 (844) 268-5991 (8:00 AM – 3:00 PM EST, Monday to Friday).