Car window stickers are widely used in the United States. They help puzzle together all the necessary pieces of information concerning new vehicles. Window stickers for cars are supposed to be an additional data package to the VIN information of a vehicle. It is because automakers are not able to present all the details via the 17 digits of VIN. When a person wants to purchase a new automobile, it is vital to provide them with a comprehensive review concerning car specs and other essential characteristics. Otherwise, there is a high probability of losing a potential customer from the dealer's side. At the same time, clients get their benefits from car window sticker analysis by receiving all the actual information, including the manufacturer's suggested retail price. As a result, the risk of being cheated is minimized.
A car's window sticker is also called a "Monroney Sticker." The labels were named after former Oklahoma Senator Almer Stillwell Monroney. He wrote the Automobile Information Disclosure Act in 1958, the federal law that requires car window stickers. The measure was implemented to regulate the dealers' operations and set some pricing frames. Today, the Monroney labels play an essential role in vehicle trading. That is why ClearVin is here to provide you with valuable information you need to know about window stickers. Keep reading to learn more!
Window Stickers and Car Configuration
Car window stickers contain information about the vehicle specs, exterior and interior, and the manufacturer's suggested retail price. Other important details on the Monroney label include standard and optional equipment, fuel economy, and safety ratings.
Remember that window stickers are placed only on new cars, and when they are bought, the owners usually peel them off and throw the labels away. However, the information that the Monroney labels contain is very important. You can ask how to receive this data when it comes to a used vehicle that does not have window stickers. After all, if you are considering buying a car from the USA at one of the automobile auctions, there is a possibility that you will not find a comprehensive information package concerning the car specs. The great news is that we can provide the electronic version of window stickers that will help you find out all the details, including standard or optional equipment that is installed on a specific vehicle, safety ratings, fuel economy, etc.
Why Conduct a Window Sticker Lookup?
In order to determine the Monroney label for a specific used car, you need to enter the VIN code by applying a special website platform like ClearVin. Remember to choose only reliable and time-tested window sticker lookup services. It will save you from data leaks, hidden fees, VIN cloning, fraud, etc.
There is one more argument for conducting a window sticker lookup by VIN. This vehicle identification code is helpful when viewing a lot at any United States used automobile auction. We recommend using the ClearVin lookup of the original window sticker by VIN to obtain a comprehensive data package for any car and ensure that you are purchasing a vehicle that meets your expectations.
Ways of Getting a Window Sticker by VIN
You can have various reasons why you need to get the original window sticker by VIN, and there is a possibility to do this. If you suspect that your vehicle has a missing car part that should have been guaranteed by the manufacturer or previous owner, or that fraud could have taken place when purchasing the automobile, you can investigate everything by getting the digital Monroney label version. There are other situations when a person wants to sell a vehicle and guarantee a potential buyer that the deal is safe by presenting the window sticker.
It does not matter why you want one, there are a couple of ways to receive your Monroney label by VIN as follows:
Apply to the Official Dealership Center
The first option is to visit the official dealership center where the vehicle was bought for the first time and get all the needed data. In this case, it would be necessary to provide some documents that prove the purchase and ownership. Furthermore, the dealership center specialists may verify your identity via your government-issued ID. To receive the window sticker, provide your VIN code.
Reach the Shipping Destination Port
When it comes to international vehicle shipping, the official retailer may be able to provide you with the contact information of the destination port facility from which the automobile was released to your dealer. Window sticker duplicates are usually maintained there. If you have the needed port contacts, you may reach out and request a copy of the Monroney label. Like in the previous case, it would be necessary to verify all the personal data from your side, particularly identity and purchase approval.
Web Search
It is the most convenient way to pick up your window sticker. There are several options for web solutions' usage. The easiest one is to conduct the window sticker lookup with a special platform like ClearVin. Usually, such web solutions rely on a few relevant databases that contain various pieces of vehicle information. As a result, you will receive a thorough report with the automobile background analysis. If we speak about the United States, make sure that such online searching platforms cooperate with some government organizations like the National Motor Vehicle Title Information System (NMVTIS) or the National Highway Traffic Safety Administration (NHTSA).
You also have an opportunity to use the car auction websites and check whether there is a comparable window sticker for your vehicle model by providing your VIN code, make, model, and manufacturer. It usually works, but keep in mind that some automobile configuration variations and construction changes from the automaker may take place.
Some automobile manufacturers also provide digital services where you can enter your VIN to get an original window sticker by VIN. However, we would recommend reaching out to your official automaker representative directly if you decide to choose this option. Many vehicle owners state on different automotive forums that car manufacturers currently don't have an opportunity to share the Monroney labels. That is why this option would not fit everyone.
Be Aware of Fake Window Stickers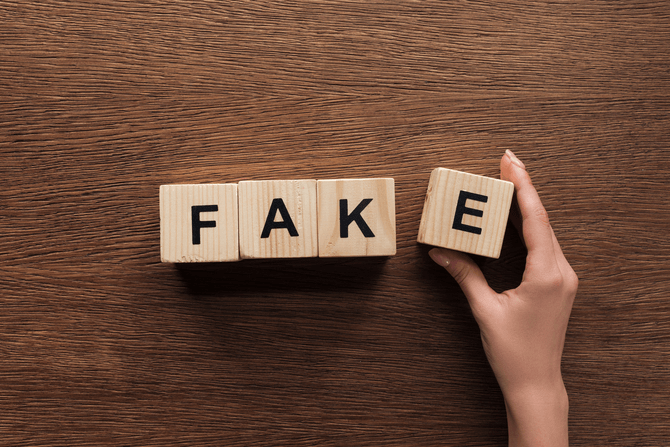 According to U.S. law, any original Monroney label should contain the manufacturer's suggested retail price. This parameter was implemented to keep the dealers' operations under control and provide the actual pricing information. Although vehicle retailers are prohibited from changing or hiding any information contained in the car window stickers, it is always possible to come across some tricks.
For instance, you can find additional labels designed by a dealer that are quite similar to the original Monroney label. These are called "dealer add-on stickers" or "addendum stickers." When you see such a label on a new car, you should be especially cautious since it indicates that there is a possibility the retailer is willing to trick their clients.
As a rule, the addendum stickers include information about some unnecessary equipment, appliances, or other additions that were installed to make the car price rise. For example, it may be decorative pinstriping, fabric sealant, or even paint—all of these add-ons vary from dealer to dealer. That is why you should be extra attentive when it comes to additional labels from a dealer.
Final Conclusions
Any car lover in the United States should know all the features of car window stickers. It allows receiving all the information concerning the vehicle safety rating, fuel consumption, and basic or optional installed parts. Along with that, window sticker lookup helps not be cheated. A person can also compare different automobile configurations and decide which one meets their requirements.
In the article, we reviewed some key and detailed features of the window labels that would help our auto lovers be more educated when it comes to vehicle background information. If you want to receive the Monroney sticker by VIN, it would be a great decision to use the Window Sticker Tool from ClearVin. It has never been easier to get all the official information about any car. Based on our customers' experience, we ensure you that using the ClearVin services is a smart decision. Our specialists are open to communication, so we encourage you to contact us online or call us at: +1 (844) 268-5991 (8:00 AM – 3:00 PM EST, Monday to Friday) if you have any questions.