The rapid growth of the urban population has increased the number of vehicles. According to the statistics, there are around 1.5 billion cars as of 2022. As a result, we have a huge level of environmental pollution caused by various modes of transport. To reduce its influence on our planet, the world community has established strict regulations concerning vehicle emissions, including the usage of special filters and other appliances that aim to help with the fumes.
Emissions regulations in developed countries force manufacturers to improve filters for vehicle exhaust. As a result, most cars on American and European roads today emit far less pollution than is permitted. At the same time, the total number of vehicles in the world is constantly increasing. It means that eco-friendly automotive technologies are incredibly important to implement now, as well as following all the vehicle emission regulations and norms.
To keep our readers educated and promote environmental responsibility among car enthusiasts, ClearVin has decided to present all the details concerning vehicle emissions that every driver should be aware of. Keep reading to find out more.
Vehicle Emissions as an Eco-Global Priority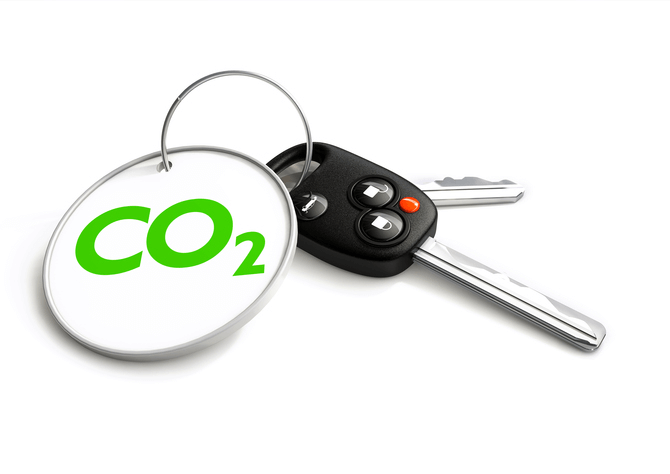 The problem of standardization and control of car exhaust gas emissions has a global character. The majority of countries conduct research on the environmental impact of vehicle gasses, calculate the resulting economic losses, and implement national standards that regulate vehicle emissions levels.
The fundamentals of government vehicle emission regulations not only in the United States but all around the world date back to the US Clean Air Act of the 1970s. The international community recognized the paper as a model for other legal documentation concerning vehicle emission standards and laid the legal basis for modern emission control. In 1974, a law prohibiting lead additives in gasoline was passed, which was another step toward a more sustainable environment and lower vehicle emissions.
Since 1991, the United States has had a system of requirements for automotive emissions. Each new stage, which increased the requirements, was introduced after a certain period and had its own designation, indicating the class of the car. So, in the designation system, there are such concepts as a transitional car, which has an emission level below the previous standard but still does not reach the requirements of the next standard.
The Practical Side of Vehicle Emission Regulations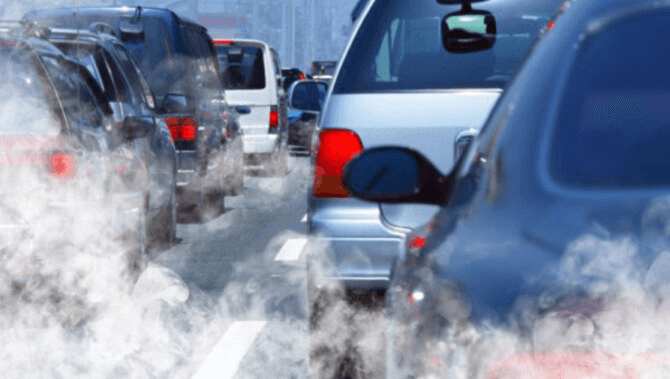 The level of allowable vehicle emission standards for cars is based on their class and type. So, the same requirement could not apply to a passenger car and a cargo vehicle for logical reasons. However, both cars and trucks must comply with current environmental standards.
Taking into account the processes of economic globalization and the increasing intensity of international road transport, the world community has developed a number of regional vehicle emission standards that operate, for example, in North America or Western Europe. Such documents include the rules of the United Nations European Economic Commission on transport, international automotive emission regulations from the Organization for Standardization (ISO), the U.S. Environmental Protection Agency, Directives of the EU, Euro Norms, etc. They form the main international legal basis for vehicle emission standards and emission control.
If we speak about practical steps that have been taken to improve car exhaust gas emission control, the EU and the United States have developed a comprehensive approach to the regulation of motor vehicle emissions both during production at car factories and during their further operation. Due to the regulations, rules, and norms established, clear methods of environmental inspection of cars have been developed. There are also classification requirements for gas analyzers, with the help of which instrumental control of emissions takes place, and means of their metrological support have been created. We can state that some fundamental measurements have been taken, and there are new challenges with the vehicle emission regulation ahead.
Vehicle Emission Standards in the United States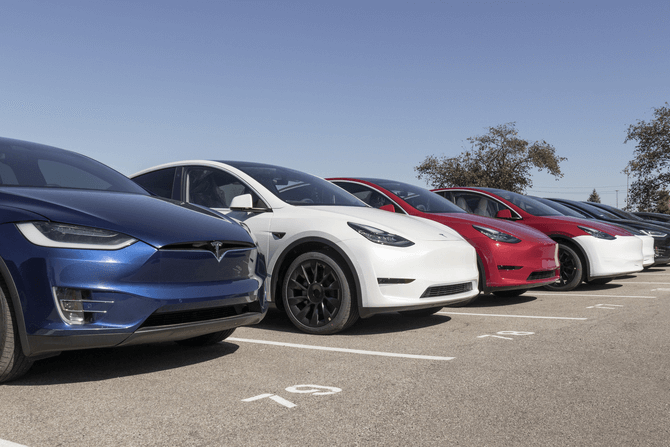 If we speak about the United States, an institution responsible for establishing, evaluating, and controlling vehicle emissions regulations is the EPA, or U.S. Environmental Protection Agency. Its tasks include monitoring the air and other ecosystem conditions, researching and forecasting the environmental situation, and developing the regulatory framework that influences society and helps to protect nature. Some of the basic rules covered by the EPA are regulations for emissions from on-road vehicles and engines. It consists of legal regulations that concern different vehicle types, for instance, cars, trucks, and motorcycles, and various types of fumes exhausted, such as greenhouse gas, soot, smog, and other air pollutants produced by road transport.
The California Case in Emission Control
The legislative system in America is flexible and built in such a way that each state can have its own rules and laws. That is why even neighboring states may have completely different vehicle emission regulations. For instance, California has approached environmental issues and vehicle emissions control with all the responsibility. This region has special permission from the federal government to establish its own emission standards for vehicles. They are known as the "California Environmental Standard."
In accordance with the vehicle emission regulations, the local government works intensively on promoting and scaling the Euro 6 standard's implementation. The state of California utilizes its vehicle emission rules in coordination with the EPA, which are supposed to be more stringent vehicle emission standards. A responsible local institution involved in vehicle emissions control and standardization is the California Air Resources Board (CARB).
The reason for outlining such specific vehicle emissions regulations is that California has faced air quality problems in urban areas, particularly in the Los Angeles metro area. Less favorable climate conditions and one of the biggest vehicle flows throughout the states have also contributed to the situation. Thus, local authorities have decided to meet the rising issues with adapted vehicle emission standards and more strict emission control. By the way, some US states also followed the Californian regulatory framework for vehicle exhaust problems, and even the EU vehicle emission standards experienced the influence of CARB's policies.
Vehicle Emission Testing in the USA
Depending on the state regulations, motor vehicle emissions control systems must be inspected on a regular basis. There are a few reasons for this. Drivers undergo the auto exhaust evaluation to identify possible problems, make sure that the vehicle is safe to drive, and determine whether the exhaust system corresponds to the vehicle emission regulations. These questions are especially relevant with the flow of time since automobiles emit more and more fumes with age, which makes them dangerous for the environment. New vehicles have the proper car exhaust gas emission system installed by the manufacturers that are obliged to follow the vehicle emission standards. At the same time, when you buy a used automobile, it would also be necessary to check its exhaust level.
Who Needs to Test?
If we speak about vehicle emission testing in the US, drivers are obliged to pass the examination when their residence settlements have not passed the official air quality tests, particularly the National Ambient Air Quality Standards (NAAQS) for ozone. That is why local authorities take such measures as vehicle emission tests and updated vehicle emission standards. It is the reason some regions don't require automobile exhaust evaluation, while others highlight the necessity of the procedure.
Types of a Vehicle Emission Test
It is possible to outline three elements of vehicle emission testing:
Visual inspections focus on revealing whether all the needed emission control system elements are available and properly installed.
Tailpipe testing aimed at fume exhaust level measurement with special appliances in two vehicle modes — at idle and with a certain engine load. This vehicle emission test is usually performed for automobiles from 1995 or older.
On-board diagnostics (OBD) uses special sensors and controllers to continuously monitor the vehicle exhaust system condition. If there are some issues with the car exhaust gas emission, the OBD software will notify you via the "Check Engine" light on the dashboard.
The testing programs can utilize three of them or combine various types.
Are All Vehicles Obligated?
Additionally, some vehicle types can be excluded from the vehicle emission test requirements. For instance, it concerns hybrid and classic automobiles, RVs, agricultural equipment, etc. At the same time, electric automobiles don't need to undergo the evaluation since they don't produce fumes.
As a rule, vehicle emission testing locations correspond with populous areas where you can note intensive transport flows. For instance, in Arizona, it is possible to undergo vehicle emission measurements mainly in the largest urban areas, such as Phoenix and Tucson, where the evaluation is required.
Who Sets the Vehicle Emission Test Standards?
An institution involved in vehicle emission testing in the United States is the National Vehicle and Fuel Emissions Laboratory (NVFEL) in the EPA's organizational structure, which possesses special facilities for conducting proper research and setting all the emission test requirements and norms. Its main task is developing clean and eco-friendly automotive technologies and innovations targeted at managing air pollution and protecting nature. While the EPA focuses on the legal framework, organizational, and controlling aspects when it comes to vehicle emissions, the Fuel Emission Laboratory works with the practical and engineering sides of the question.
Where Can I Get a Vehicle Emission Test?
If we speak about where a driver can undergo a smog test, only licensed inspection stations are authorized to perform such operations. It can be a specialized vehicle emission testing point, service center or even dealership location. The whole process will not take more time than one-two hours. At the same time, if your vehicle fails the vehicle emission test, you will need to repair your car that can be a little longer.
Other Peculiarities
When it comes to used vehicles, some states' authorities may require having the vehicle emission test records in a special database. This information can be found on special web sources, or you may also request the details directly from the seller. Moreover, in some American states, such as California, a person needs to possess the vehicle emission test result to register the car, so be ready for such moments. At the same time, a lot of states don't require a smog check at all. To reveal all the details, visit your local EPA web resource.
For new vehicles, the fuel economy, greenhouse gas ratings, and smog ranking are mentioned on the Monroney labels, so it is easy to define an overall understanding about the vehicle emissions. If you have a used automobile, ClearVin can provide you with an electronic version of the specific window sticker. Check out our service solutions to find more information.
Wrap Up
Due to the current ecological situation, when vehicles are among the biggest air pollutants, keeping drivers aware of the fuel emission standards and regulations is a must if we want to save the planet. The first steps toward sustainable ecology were made in the previous century. At the same time, we should keep the subject of the environment front and center and remember about fumes and emission control. Such ClearVin services as a free VIN decoder and Window Sticker by VIN will help you make an eco-responsible decision when buying a car. For those involved in business, we can offer car dealership reports in order to meet a need for bulk access.
We encourage you to get acquainted with ClearVIN closer! If there are any questions rising in your head, you can use our contact page. Also, do not hesitate to call us at: +1 (844) 268-5991 (8:00 AM – 3:00 PM EST, Monday to Friday).