The internet has transformed the way people buy used cars. Today, we have a lot of options for finding our ideal salvage vehicle for sale. In addition, buying a used car online may be a quick and inexpensive way to discover and acquire your ideal vehicle.
At the same time, you should practice caution when shopping on the used car market. Here at ClearVin, we want to share some key tips for buying a used car online. This article will provide both seasoned car enthusiasts involved in online car buying and those new to this field with useful insights and ideas to make the process easier.
Define What Used Car You Want
Take some time to find out exactly what you are looking for before delving into the world of the used car market. Are you looking for a tiny and fuel-efficient vehicle for your everyday commute, or maybe you need a large SUV to accommodate your growing family? Outlining your wants and needs can help you narrow down your search and make buying a used car online much easier.
Set Your Online Car Buying Budget
Once you've decided on the specific make and model that best fits your needs, you must determine its market value. Fortunately, there are various online tools and platforms that can assist you in determining the estimated worth of a used car. As great examples, you can search the J.D. Power and Kelley Blue Book websites. Utilizing these websites will be a great starting point for used car budgeting.
Setting a budget is necessary in order to prevent financial problems down the road. You have to consider the price of the vehicle as well as additional costs such as possible repairs, insurance coverage, registration fees, shipping services, and so on. The more prepared you are, the better chance you will have finding your desired salvage vehicle.
Choose a Reputable Online Marketplace for Used Car Shopping
To guarantee a secure and trustworthy transaction when buying a used car online, use a respected online marketplace or platform. Seek out well-known websites with a proven track record of providing well-maintained used cars for sale and high-quality services. Do your research and study reviews from previous users before committing to any online site.
Also, pay close attention to input on security measures, customer service, and the overall user experience. Look for online platforms with user-friendly tools. For example, there are interactive filters to help you find the exact used car you want. This can help you save time, energy, and a lot of scrolling.
Check Out Used Car History
How to buy a used car online safely? There is a great answer to this question. It's essential to investigate the car's history, background, and specifications when buying a used car online. For example, make sure the car has not had too many owners. Check the vehicle history report to see if it has changed hands often before the sale. If possible, review the maintenance records to ensure the used car has been well taken care of in the past. A comprehensive vehicle history report from ClearVin will give you a full understanding of the car's background and any potential red flags.
Used Car Mileage and Specifications Also Matter
Verifying the vehicle's mileage can give you insight into expected wear and tear. This is why it's recommended to check odometer readings when buying a used car, as it ensures you're acquiring a salvage vehicle without significant technical issues.
Researching the car's specifications and features is another essential aspect when buying a used car online. Define the key elements you want in your next vehicle, conduct your search accordingly, and check out the car's details to ensure the vehicle is the perfect match for you.
To have peace of mind when deciding on purchasing a salvage vehicle, make use of the VIN decoder from a trusted vehicle details provider. ClearVin has more than 10 years of experience. Alternatively, we offer a free license plate check if you don't know the vehicle's VIN for any reason. You can obtain a comprehensive vehicle history report effortlessly with our user-friendly services, uncovering any possible issues that may be hidden.
Inspect the Vehicle
The best option here is to either inspect a used car yourself or entrust this process to a reliable third party when buying a used car. Give the car a thorough once-over, checking for any signs of damage or rust. Double-check that everything is in working condition. Examine the lights, air conditioning, technical fluids, and any other used car elements that are crucial. It's generally a good idea to have an expert examine the vehicle's mechanical components. To avoid buying a lemon on the used car market, seek the advice of a reputable technician.
Negotiate the Used Car Buying Offer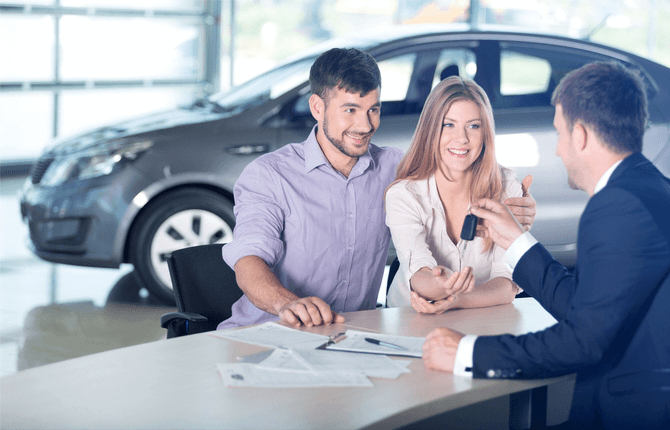 Once you have thoroughly assessed the car's condition and are satisfied with its state, it's time to enter into negotiations with the seller or define the bidding limit if you are participating in a used car auction. Before proceeding, conduct extensive research on the market value of similar vehicles to ensure that you are getting a fair deal. You can make use of various reliable services such as Edmunds, Kelley Blue Book, Car and Driver, and more.
When engaging in the negotiation process and formulating your offer or auction bid, consider a range of factors, including the car's age, mileage, and overall condition. This comprehensive approach will not only empower you during the negotiation but also increase the likelihood of securing a favorable price for online car buying.
Have a Test Drive If Possible
Taking a test drive and finalizing the deal when buying a used car online are pivotal steps in the process. The test drive allows you to assess the car's performance, comfort, and condition. After a satisfactory test drive, you need to handle the final steps, including reviewing and signing paperwork, making a secure payment, and obtaining the necessary documents. Clear communication with the seller is crucial here. Taking your time during these final stages and seeking expert advice if needed will help ensure a smooth and successful online car buying experience.
Review and Understand the Used Car Buying Documentation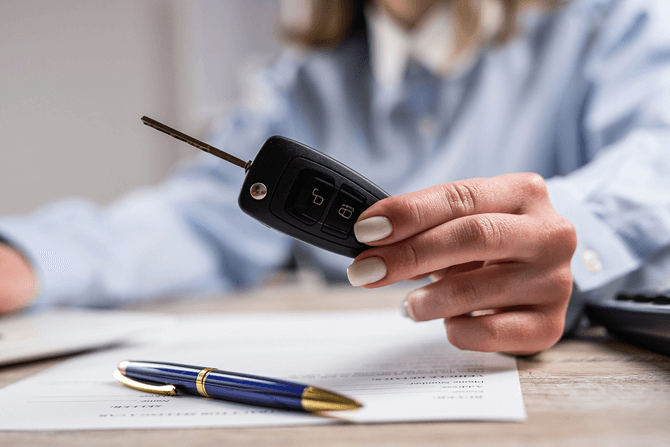 Pay close attention to the paperwork required when finalizing your online car buying process. Examine the vehicle's title and registration records to ensure there are no liens or previous legal concerns with the vehicle. You can easily do this with a ClearVin vehicle history report. Additionally, check whether the seller has the necessary ownership documents and if the VIN stated in the document corresponds to the one on the used car.
Examine the specifics of any used car warranty or service history that comes with the second-hand automobile. Understand what is covered, how long it is covered for, and any special circumstances that may apply. This will assist you while buying a used car online, so you can plan for future maintenance and repairs.
Understand the payment and transfer processes completely before making any transfers during used car shopping. Use safe platforms or services that will protect both you and the seller throughout the transaction.
Arrange Used Car Shipping
There are situations when you need your recently purchased used car shipped to a specific destination. This is the next important step after successfully buying a used car. Whether the vehicle is in a different U.S. state or another country, careful planning is essential.
Choose a reputable logistics company, prepare the car for shipping, and maintain open communication with the hauler. These steps will ensure a safe and successful used car shipping process. Remember to inspect the vehicle upon arrival to verify that its condition matches its pre-shipping state. Consider obtaining additional used car insurance and look for shipping companies that provide transparent operations. You will have peace of mind when you can receive notifications or track the haul.
In the End
Buying a used car online can be a convenient and rewarding experience if approached with careful consideration and diligence. The top points discussed in this guide, from used car budgeting to arranging shipping, will help you navigate the process smoothly. By following our tips for buying a used car online, you can embark on your vehicle purchase journey with confidence and increase your chances of making a well-informed decision that meets your needs and expectations.
ClearVin also offers solutions to drivers or car dealers. You can run a VIN lookup, perform a free license plate search, order a window sticker by VIN, and much more. Receiving all the needed vehicle data is easy with us. To find out more, contact us online if you have any questions regarding our products. Alternatively, you can call us at +1 (844) 268-5991 (8:00 AM–3:00 PM EST, Monday–Friday).