For outdoor enthusiasts, purchasing a high-quality powersports vehicle may be an exciting affair. Since the popularity of adrenaline-fueled riding is rising, leading powersport vehicle makers like Polaris, Honda, and Kawasaki should stay attuned to the demand. That is why we see more and more new powersports vehicle configurations offered. According to forecasts, the powersport vehicle market value is going to increase almost two times, from $37 billion in 2022 to $69 billion in 2023, Global Market Insights states.
However, with numerous choices available on the market, it is important to approach the buying process with caution and knowledge. For example, there are several key points to consider before getting your next motorcycle, ATV, or snowmobile. In this article, we at ClearVin offer a complete guide to navigating hot deals on powersports vehicles and making an informed decision.
Define Your Powersports Needs and Preferences
To make the most suitable decision, we recommend outlining your personal demands when it comes to choosing a powersport vehicle. In particular, answer the following questions:
What Is Your Riding Skill Level?
Take a look at your riding experience and skills. Are you a seasoned off-roader or a novice? This will assist you in determining the type and complexity of the powersports vehicle that is suitable for you.
Different powersports vehicles require different levels of expertise to operate safely. If you are a beginner, start with an entry-level vehicle that offers more stability and control. On the other hand, if you are an experienced rider, opt for a more advanced machine that will provide the power and performance you desire.
Are You Familiar With the Powersports Vehicle Maintenance?
Also, don't forget to consider your technical and repair skills in order to handle basic powersports vehicle maintenance if needed. For example, it will be easier to manage simpler powersports vehicle configurations without complicated additional features and systems if you are just starting your road to adrenaline-fueled rides. Remember: there's no shame in beginning with something more basic—everyone has to begin somewhere!
Why Do You Need a Powersport Vehicle?
Next, think about the goal and terrain of your outdoor excursions. Are you mostly interested in conquering muddy terrain, sand dunes, or breaking up the forest track? Different machines are built for various surfaces and conditions. In addition, powersports vehicle maintenance may also require a specific approach to particular terrains. So, selecting one that is appropriate for your needs will assure the best performance and enjoyment.
Who Will Be Using a Powersport Vehicle?
Another important point to consider is defining how many people will be involved in the outdoor excursions. If you want to take your family on off-road activities, a powersport vehicle with many seats and storage compartments would be a great solution. Alternatively, you may find that a separate ATV or motorcycle for every family member would suit you better. So, passenger capacity and storage requirements also play an important role when deciding on a proper powersport vehicle.
Do You Need a New or Used Powersport Vehicle?
Last but not least, think about whether you need to select among new powersports vehicles or if it will be enough to focus your selection on used powersports vehicles. The answer can also influence your budget. For example, you may decide on a second-hand powersport vehicle and save more money for necessary motorsport equipment rather than spend a fortune on a new machine.
Compare the pros and cons you can receive from pre-owned powersports vehicles and from new ones. The recently manufactured items provide the most up-to-date features and technologies, as well as the peace of mind that comes with a warranty. Used powersports vehicles, on the other hand, are frequently less expensive and may offer a greater range of models. Before making a decision, consider your budget, tastes, and the pros and cons of each option.
When searching for a great solution, look at both local powersport vehicle dealership options and online marketplaces. As a rule, local dealerships can customize the items, provide expert advice, and offer the opportunity to test drive vehicles. Online marketplaces for powersports vehicles, on the other hand, offer a diverse range of new and used items at frequently reasonable costs. To discover the best powersport vehicles that will not cost you an arm and a leg, research, evaluate, and compare the options offered in a few trusted marketplaces.
If you know where to find decent pre-owned powersports vehicles, then your purchase will be beneficial. We recommend reliable online actions from AutoBidMaster, a featured Copart representative with more than 10 years of experience. There, you can find well-maintained used powersports vehicles for sale, including ATVs, dirt bikes, motorcycles, and much more, at affordable prices. Check out their offers, win auction lots, and improve your riding experience.
By answering the questions mentioned, you can outline valuable insights that will help you buy the best powersport vehicles.
Run Your Research and Compare Various Powersports Vehicles
Now that you have a better understanding of your wants and needs, it's time to explore the exciting world of powersport vehicles. There are many to pick from, such as ATVs, UTVs, dirt motorcycles, and others. All types of powersports vehicles have distinct sets of features and capabilities, so take the time to investigate and discover the best fit for your riding style.
You should also take into account the powersports vehicle's specifications, features, and performance when making your choice. Whether you are searching for a motorcycle or a snowmobile, consider the vehicle's options, particularly engine power, suspension, braking systems, and optional equipment like GPS, seating, or towing capability. This will assist you in narrowing down your lookup and locating the best powersports vehicles that tick all of your boxes.
In addition, different powersports vehicle brands have their own unique set of strengths and drawbacks. Some of them are known for their dependability and longevity, while others are noted for their great performance and acceleration. Study and compare various brands to obtain a better understanding of the pros and cons of each. This knowledge will enable you to make an informed purchase when choosing among the best powersport vehicles.
Before making a final decision, it's wise to read expert and user reviews concerning the powersports vehicle models. These can provide valuable insights and help you understand the benefits and drawbacks of different models. The opinions of other motorists can often include a brief summary of the powersport vehicle dealership options available on the market.
Also, you can find the powersport vehicle prices reviewed in such expert analyses, so you will be more flexible with pricing. Pay attention to both the positive and negative feedback to get a well-rounded perspective and outline the best powersport vehicles. Read reviews, compare prices, and gather as much information as possible to make an informed decision.
Managing Powersport Vehicle Documentation and Ownership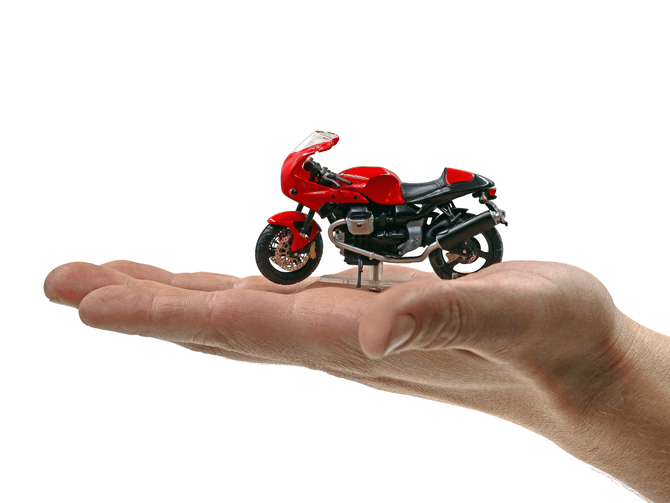 Nobody enjoys drowning in paperwork. It does not matter whether you have decided on a new or pre-owned powersport vehicle, there are a bunch of steps to finalize the process with documents.
When it comes to purchasing a powersports vehicle, we recommend you check and comprehend all the required papers. The bill of sale, registration forms, title transfer documents, and any other applicable documents are all included. Read everything carefully and ask detailed questions if necessary.
Verify the vehicle's ownership and title to ensure a seamless ownership transfer process if you buy a used powersport vehicle. Find out whether the seller has a valid title and if there are no liens or outstanding obligations on the vehicle. You should also think about utilizing online services like ClearVin to do a title check and ensure everything is in order.
Once all the appropriate paperwork has been examined and pre-owned powersports vehicle ownership has been verified, the registration and transfer process can be completed. To ensure that you are meeting standards, follow the guidelines supplied by your local motor vehicle agency or department. If all goes as planned, you will be the proud owner of your new powersports vehicle.
Wrapping Up
Buying a fantastic powersports vehicle requires serious planning and extensive research. By following the steps reviewed in this comprehensive guide, you will be able to confidently navigate the powersports vehicle buying process and find the ideal option to meet your needs.
If you are searching for a reliable VIN data provider, ClearVin is your best choice. By using our online services, you can run a VIN lookup, perform a license plate search, make use of a special dealership program, and much more. Getting a comprehensive VIN history report with us is as easy as pie. Don't hesitate to contact us online if any questions concerning the VIN check arise. Alternatively, you can call us at: +1 (844) 268-5991 (8:00 AM – 3:00 PM EST, Monday to Friday).