The auto industry uses several tools to access as well as ensure accuracy of vehicle information. VIN lookup and Year Make Model (YMM) are two prominent tools that help automobile manufacturers, car dealers, insurance companies, and other entities with fetching vehicle specs and details, and storing them in their databases for future reference. Both tools are designed to perform vehicle searches. YMM lacks accuracy in vehicle details while VIN lookup offers authentic information. People that run car dealership businesses are aware of the critical nature of a vehicle VIN check. It is imperative to invest in VIN lookup over YMM. Let's highlight five areas where a VIN lookup is a better proposition when compared with YMM search.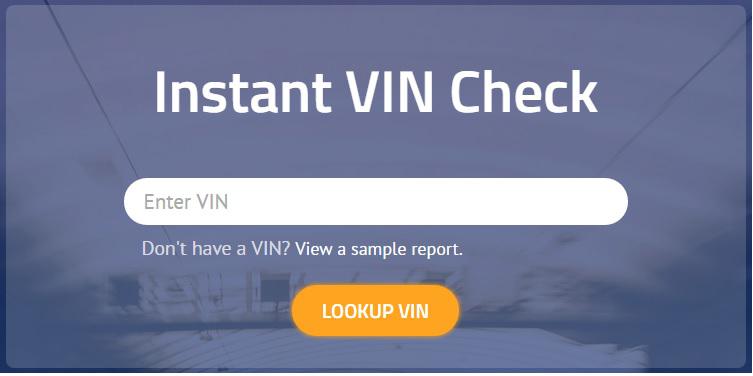 1. Gives Proof of Year Make Model
A VIN helps in fetching all the detail and specs of a vehicle, including year, make and model of the automobile, which is crucial for vehicle insurance providers to ascertain if they are insuring the correct vehicle or not. The majority of car insurance providers request that you provide your vehicle's VIN number, after which they provide the quote. Since the VIN is given to a particular driver at any point in time, it helps insurance companies verify the claims.
2. Provides Accurate Features and Specs
Vehicles have many elements that everyone, including dealers, the motoring public, and insurance agents will need to understand. Manufacturers encode all the information in the VIN. An advanced VIN decoder free helps in encoding installed and optional equipment, along with features and other vehicle details. Alternatively, a quick car license plate lookup can provide information on a car's accident history, service records, and more. All this information is crucial when quoting insurance policies, ordering the correct vehicle parts, listing inventory, and servicing vehicles. For more accurate car details, you can take advantage of window sticker lookup.
3. Time Efficient
Using YMM search to identify or update vehicle details can be time-consuming. It becomes very tedious, especially for car dealers, as they have to manage a broad collection of cars from leading manufacturers such as Toyota, BMW, and Audi. Using VIN decoder to update or search details is easy, even when there are a large number of cars to handle. In fact, a VIN decoding solution helps generate the complete inventory list with the click of a button, while a VIN scanner helps improve efficiency in identifying vehicles.
4. Delivers Complete Vehicle History
A VIN is unique to each vehicle, and it saves the vehicle's history throughout its life. A car dealer selling pre-owned vehicles, customers buying used vehicles, or insurance agents insuring a vehicle, can all benefit from VIN lookups. They help everyone shopping for a car get information on the previous owners, accident history, and other vital information related to the vehicle.
5. Help Identify Open Recall
YMM search is a useful tool that helps in informing the customer and dealer about general safety recalls by manufacturers. Though it doesn't educate people about whether there have been an open recall. VIN lookup on the other hand, is great for car dealers and customers alike, as it helps them know about the open recall of a vehicle they are considering to buy.
Final Few Words
Even though VIN lookup is superior when compared with YMM search, you shouldn't completely scrap YMM. Instead, use a combination of the two to help your customers with as much vehicle details as possible. This may help in building trust, which is crucial to the success of business. If you need help in getting all the essential information, including history of an automobile, look no further than ClearVIN. We have partnered with the National Motor Vehicle Titling Information System (NMVITS) to provide car dealers and buyers with accurate information about any vehicle. Special deals are available for dealer VIN check such as VIN report bulk access and deep discounts. . Click here to check the history of the vehicle in question. If you have any question about vehicle VIN check or how VIN is helpful for you, fill out our contact form or dial +1 (844) 268-5991.