Buying a vehicle requires meticulous research, especially on a car's 'identifier', its VIN. Any mistake in your VIN can cause unneeded stress. However, the chances of getting a car with the wrong VIN are minimal. To fend off any concerns about possible VIN mismatches and errors, we're delving into the government regulations and explaining what you should do if you've already gotten a vehicle with a mistake in its VIN.
Government Regulations For VINs
All vehicles made and imported to the USA must comply with the Federal Motor Vehicle Safety Standards (FMVSS) and the National Highway Traffic Safety Administration (NHTSA) regulations. Local authorities dealing with vehicle titling and registrations may impose other stipulations depending on your state. You can access the overall requirements for passenger motor vehicles here and find the information you're interested in.
What Can Account For
A Mistake in A VIN?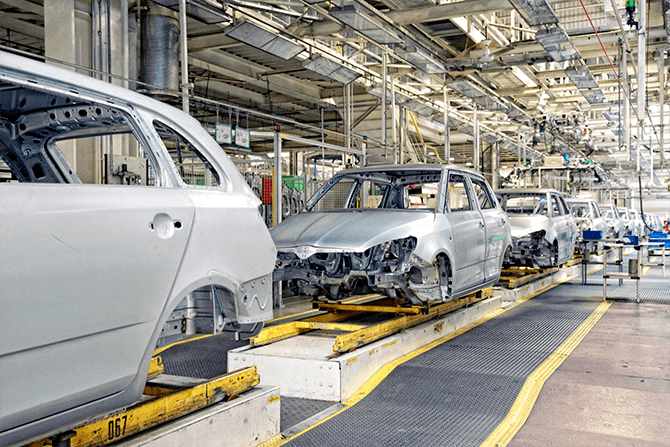 There are a few types of typos (pun intended). The first is when a manufacturer or plant where a vehicle is being produced makes an unintentional mistake in a vehicle's VIN. If that's the case, the manufacturer must correct it while the automobile is still on a conveyor. According to the NHTSA regulations, a manufacturer should make corrections at every place where a VIN is etched/appears/stamped, including eighteen (18) components deemed 'major.' These parts may include (if they are present on a car):
engine,
transmission,
right front fender,
left front fender,
hood,
right front door,
left front door,
right rear door,
left rear door,
sliding or cargo door(s),
front bumper,
rear bumper,
right rear quarter panel (for passenger cars),
left rear quarter panel (for passenger cars),
right-side assembly (for MPVs),
left-side assembly (also for MPVs),
pickup box, and/or cargo box (for light-duty trucks),
rear door(s), decklid, tailgate, or hatchback (whichever is present).
On top of that, the automaker has to correct the wrong VIN elsewhere, including hidden places for VIN plates, public VIN, and a certification label. Kindly note that the NHTSA stipulations require manufacturers to correct errors in a way that doesn't cause concerns for law enforcement officials and for further prospective buyers.
However, cars marketed for countries other than the USA and Canada are exempt from this rule. A unique original VIN, assigned by the manufacturer, has to be visible on any or all of the abovementioned parts of the car if it has been made for the non-US market and then imported here.
VIN Mismatch
The second case when a VIN can be wrong is more straightforward, and it's a VIN mismatch. There are only two (2) possible reasons behind it: a clerical error and a VIN tampering/fraud. A VIN is a long streak of letters and numbers, so the previous owner or a clerk in a DMV may have made a mistake, and thus VINs on the title and the car don't coincide and can be off 1-2 digits/signs. Don't panic, as it isn't a red flag, though it can bring some paperwork stress to you.
VIN tampering, the second reason behind the VIN mismatch, is a more severe issue. It's illegal and considered a felony. VIN mismatch or tampering can happen if the vehicle has been stolen and not recovered by the police. To make sure you're buying a car that hasn't been stolen or tampered with, ClearVIN recommends checking the car's VIN through the National Insurance Crime Bureau (NICB). They deal with the information from insurance companies and have a database of VINs deemed stolen. However, if the owner has never insured his car, the NICB won't reveal the information about the theft. Alternatively, you can run a VIN report on your vehicle if you don't want to spend much time looking for it in the open government databases.
What To Do If You've Got
A Vehicle With the Wrong VIN
First off, don't panic. Two possible scenarios can help you solve the situation. The first is for those who've bought a brand-new vehicle. On the contrary, the second is for those who purchased a used car.
If you are lucky to buy a car off the lot, you can reach out to them and speak with their sales assistants to handle all the required paperwork adequately, and it will be an easy fit. Dealing with a title that contains a VIN mismatch will be more challenging. You will have to find a VIN decoder for your particular vehicle and check whether all symbols match the VIN on the car. Feel free to contact your local DMV and provide them with all the necessary documents to handle the issue or correction of your title. In addition, DMVs also keep track of stolen vehicles and can help you obtain essential information about your car and its records.
How To Be On The Safe Side And Avoid A VIN Mismatch and Mistakes?
At ClearVIN, we lend you a helping hand. Our comprehensive VIN history reports and VIN Decoder can grant you access to pertinent information about a vehicle you want to buy. ClearVIN provides you with data about service records, recall campaigns, auction sales (if any), basic specifications of a car, and many more. It will save you time and protect your interests in the long run.
Bottom Line
We are here to protect you from either VIN mismatch, tampering, mistakes, or any other suspicions you may have. With a car VIN number lookup from ClearVIN, your experience in the auto market will be easy and seamless. Take advantage of using our services, including a dealer VIN check, to obtain peace of mind when you're buying a vehicle. Feel free to contact us online if you have any questions, or you can call us at +1 (844) 268-5991 (8:00 AM – 3:00 PM EST, Monday to Friday).