Thanks to modern technologies and virtual databases, you have an opportunity to reveal the automotive facts you need instantly and verify even the most complicated things. It concerns vehicle history as well. Comparing machine prices, analyzing model specifications, car accident examinations — whatever piece of automobile information you seek can be investigated and presented in a readable format. The most convenient way to check this huge amount of data and get more precise results is by running a car VIN lookup. It helps reveal issues that could be hidden if we speak about used cars.
At the same time, VIN includes vehicle characteristics from a manufacturer that also add important aspects to your purchase decision. That is why there are so many services that offer verification. We kindly advise you to draw your attention to the ClearVIN platform. If we speak about car specifications, the best solution here is to use the Window Sticker Tool. A Monroney label is a perfect source for exact trim level, safety evaluation, and manufacturer-installed options data. With ClearVin, you will find all the crucial information concerning vehicle history verification, car specs by VIN, automobile features, etc.
We understand that you need some arguments to use the additional verification instruments, particularly vehicle history confirmation tools, when purchasing a car. In the article, we will review the key pros and cons of the VIN check reports.
Advantages of Using a VIN Report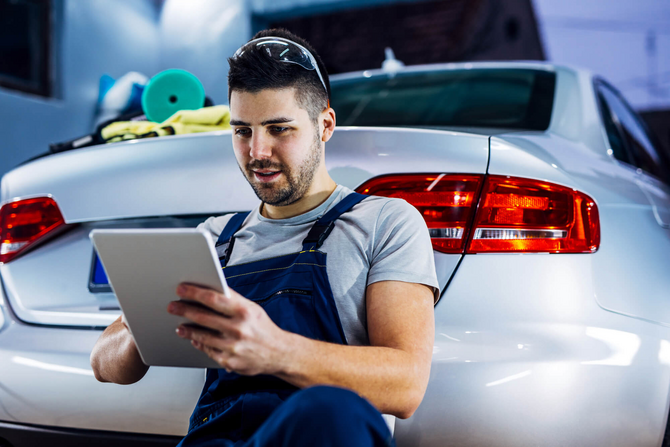 To clarify the topic, we decided to provide the benefits of VIN verification:
The first asset that comes to mind is convenience. You do not have to appeal to the authorities to obtain all the reference documents; just enter the needed VIN into any online check service, and you will get the data in a few moments.
The online VIN databases are available around the clock. You can check the history of a vehicle at any time.
One of the most important features concerning VIN history verification providers is price. We recommend comparing the costs of different solutions and taking into account what you will get for the charge. If we speak about ClearVIN, your payment depends on how many reports you want to acquire. For those who are involved in the automotive industry, we have a special offer, particularly the vehicle history report for dealers. Thanks to a subscription, you can save your money. We provide a competitive quantity-price ratio and are ready to offer you all the advantages of our service.
Since the state DMV stores vehicle title history records, it is possible to define the actual mileage of any used car through one of a few authorized NMVTIS data providers like ClearVIN. The report also demonstrates the progression of mileage over time and indicates an odometer rollback that minimizes the risks of buying a car with fake mileage.
You can discover whether a car was in an accident or if it has ever been stolen. As a rule, some car owners tend to hide this information because it affects the machine's sale price. Moreover, it protects you from purchasing a vehicle that is listed as stolen from a private seller.
There are cases when a car was bought on a special loan or is the subject of a lien. As a result, the authorities can impose a ban on the registration process. Some auto owners are trying to get rid of the transport in this case. The VIN check would help you to reveal whether there are debts available concerning the car.
You can come across a situation when someone has tried to sell cars that were used by taxi companies and, as a result, have formidable mileage, a not quite "fresh" vehicle interior, and a higher probability of accidents in the past. That is why VIN can help a potential vehicle buyer find that information.
As you can notice, there are a lot of issues that a VIN check procedure can help you avoid. Modern technologies and algorithms make the process efficient and easy to understand for a potential car buyer.
Factors To Consider Using a VIN Report
Despite the VIN check key features that make a car lover's life easier, there are points to keep in mind:
The previous vehicle owner might not have informed the police or other authorities when facing some legal concerns or issues. It means that the relevant records about the problem are absent in the VIN databases.
Any potential car buyer can encounter scammers. The most enthusiastic of them just change the VIN code on a car or make corrections there. It is obvious the databases will not show you the relevant information in this case. That is why the best solution here is to use an additional vehicle verification channel.
The most dangerous case here is VIN cloning. When you enter the code in a check program, how can you know it will not be leaked and then used for theft or salvaged cars? Moreover, your personal data is at risk here, too. The solution is to research the reliability of a VIN check platform before you use it. Also, verify everything during a personal presale meeting and make sure your code is in the right hands.
A vehicle history report is not a substitute for an independent car inspection. You can take all the benefits by using both of the evaluation methods. Therefore, before making a final decision, consumers are strongly encouraged to also obtain an independent automobile examination to ensure the car does not have hidden damage.
Remember that if we talk about free VIN check services, they examine only a few parameters and cannot present you with a coherent situation. Instead, the purchased ones provide all the data in one report and even complement it with some useful facts from the manufacturer or official dealer.
The Bottom Line
Looking over the article, you can find some crucial advantages and important issues you need to take into account when dealing with the VIN check platforms. If you want to experience only positive outcomes without delays, data leaks, hidden fees, and other obstacles while verifying the history of a vehicle, we encourage you to take a look at the ClearVin services, which will help avoid some unpleasant issues when purchasing a car. With our auto history check, you can be sure of the information relevance available in the databases. If you have any questions, please contact us online or call us at: +1 (844) 268-5991 (8:00 AM – 3:00 PM EST, Monday to Friday).