The question of how to get car insurance is relevant to any driver. There are a huge number of benefits that one can gain when getting automobile insurance. For instance, you will get all the expenses covered in case of a car accident or vehicle theft. Besides all that, a driver will feel much more comfortable and will be more assured on the road with the car insurance coverage.
However, there are several nuances that every driver, whether new or experienced, should be aware of when it comes to vehicle insurance since we have a lot of factors that influence car insurance cost and refund conditions. The ClearVin experts have researched these points and offer to study them in detail.
The Basics of Car Insurance in the USA
This is mandatory insurance in the USA. Almost all states require at least a minimum level of car liability insurance coverage according to the policy. The standard car insurance package covers liability insurance for cars that are damaged, as well as bodily injury in the event of a vehicle owner-caused accident. Along with that, the MedPay and Personal Injury Protection (PIP) policy programs can be taken out to refund the medical expenses in case of an emergency.
Automobile insurance provides financial assistance in the event of a lawsuit, vehicle theft, vandalism, or natural disaster. You can also take out a so-called "uninsured motorist" (UM) policy program. It will come in handy if a driver without car insurance coverage causes an accident or damages your car. In such cases, you and your passengers are able to receive special financial compensation for medical services and cover the cost of repairing the automobile, depending on the car insurance rates.
What Details Are Included in Car Insurance?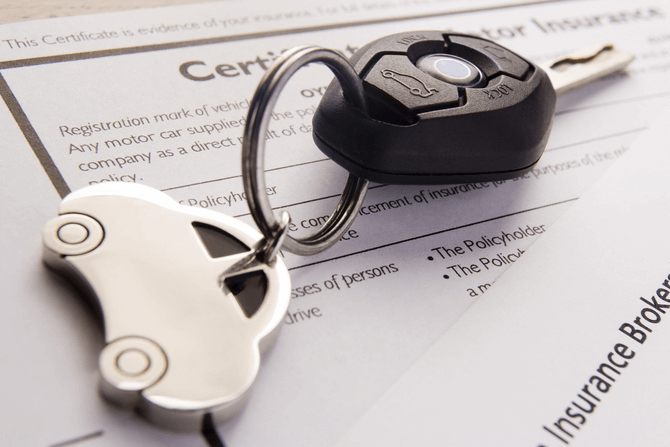 The entire standard package of car insurance policy is divided into a few separate sections with all the details concerning the liability car insurance coverage and much more. Let's clarify the topic and review it as follows:
Client's Responsibility
The first section concerns the legal responsibility of a client. This implies the automobile insurance coverage by the insurer of various losses associated with lawsuits for damage caused by their client or for any damage related to driving, including losses to someone's property, collisions, and so on.
Medical Insurance
The next part relates to medical insurance for injuries resulting from the vehicle's operation. When comparing car insurance, there is a fundamental difference between the first two mentioned sections. In the first case, the client's expenses are covered under a car insurance policy. In the second case, the drivers are insured themselves to receive payments for treatment if they are in need of medical treatment.
This can also include automobile insurance policy points according to which both the driver of this vehicle and, for instance, family members who are inside the automobile are legally protected in case they have also been involved in a car accident and are insured.
Keep in mind that in any of the mentioned sections of car insurance and in accordance with the agreement, supplemental conditions, reservations, and restrictions can be included as additional and specified points of car insurance coverage.
Damage Refund
The third subsection represents liability automobile insurance and refunds in the event of damage caused to you by a person who illegally drives an uninsured car, or in the event that an accident is caused by a driver who fled the scene of the crime. The technical part of this car insurance policy subparagraph talks about reimbursement for medical expenses that may result from your injury. As for material damage, it is reflected in a separate subsection and in accordance with car insurance rates stated in the document.
The next subsection includes details concerning the liability car insurance coverage that lies with insurance companies for property damage. This field contains two more parts: a) for damages related to traffic accidents and collisions; and b) all other damages. However, here you can find a set of exceptions listed. For example, the client cannot use the car as a taxi. It is because, for the commercial transport of passengers, they need to purchase another car insurance policy. If it turns out that the client used the car as a taxi and entered into an agreement without indicating this, they will not be reimbursed for losses.
Obligations for a Client and Other Details
The next section outlines the conditions that the customer must meet in order to receive a refund included in liability car insurance coverage. It begins by listing your responsibilities and basic obligations in the event of a car accident. One of which is the need to call the police and demand they immediately begin an investigation. Another example that can be stated in a car insurance policy is that for medical expenses, the client must agree to be examined by a doctor.
The following subsection contains general exclusions and disclaimers that apply to the entire automobile insurance policy. One might, for example, indicate that the customer has liability car insurance coverage if they drive in the United States, Canada, or Puerto Rico only. If the accident happened in Mexico, the driver will not receive a refund. In order to get it, you need to purchase an additional car insurance policy with some supplemental conditions that will meet your requirements.
Car Insurance Estimate Factors
The criteria by which cars are evaluated for calculating the car insurance cost are also quite standard. It depends on what kind of vehicle you insure, its age, technical condition, etc. From a safety point of view, an old automobile is considered more dangerous.
The driver's experience is also a significant factor here. Remember that insurance companies have the right to officially request information about accidents committed by a particular driver from the local police department.
The third important point in a car insurance cost is where the vehicle owner lives and where he will drive. In New York, the probability of an accident is higher than in an urban small town.
Age, gender, and marital status are also taken into account. Young people are less careful. Men are statistically considered to be better drivers than women. Married people are more careful than singles. Clients are advised to look at the track record of the agent who will offer them the car insurance policy.
The average car insurance cost, depending on the American state, can range from $500 to $1,800. If a client pays immediately, then it is cheaper for them. You can reimburse in installments. The validity of the car insurance policy begins from the moment of signing the contract and paying the first amount, and it does not matter whether the client financed the insurance in full or not.
Peculiarities of Car Insurance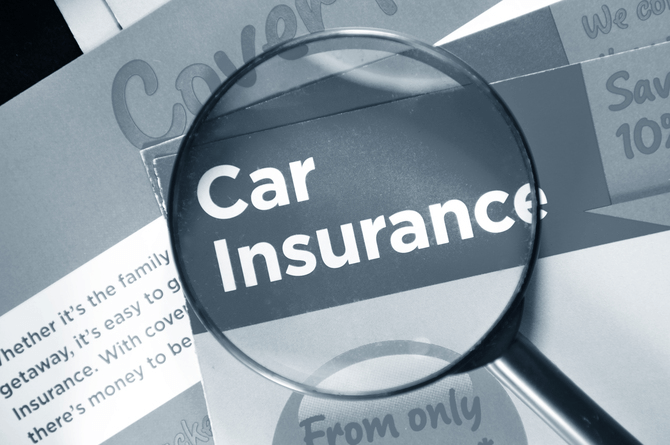 In the United States, a citizen has the right to transfer his car for use to another person, if they draw up a power of attorney for him, while the automobile insurance policy remains valid. The police absolutely do not care whose car the citizen drives, as long as it is not put on the wanted list.
From an insurance company's position, the situation may look like this: if the client insured by it voluntarily transfers their car to someone else (for example, their parents or wife), then they are also considered insured under a specific car insurance coverage.
In the United States, there is a procedure according to which the insurance company covers the liability of a drunk driver. This driver could get placed onto a "black" list, which will make it extremely difficult to get coverage at average car insurance rates. The insurance company will greatly raise their costs.
Final Word
It is important to choose a car insurance program that meets your requirements and capabilities, as well as analyze all the parameters that can influence the car insurance cost. A great idea is to conduct car insurance comparison from different companies and within a wide price range. It will also be useful to contact the local authorities or take a consultation at the regional Department of Motor Vehicles. Thus, you will be able to sort the liability car insurance requirements and conditions out and make the right decision. Along with that, we at ClearVin hope that our article was helpful and detailed.
To get even more key details about your used vehicle before paying for the automobile insurance coverage, you can use our VIN decoder or reveal the automobile's background by license plate for free. We have a lot of great solutions to offer. For example, you can get a car dealer report if you are involved in the business. Along with that, we are always happy to lend a hand. Contact us online to get more details about the vehicle background examination. You can also call us at: +1 (844) 268-5991 (8:00 AM – 3:00 PM EST, Monday to Friday).