In recent years, the process of handling auto insurance claims has seen a significant improvement. Consumers can now complete the claim process online by following a few simple steps and also get access to detailed vehicle information through trusted platforms such as ClearVIN.com. Many insurance providers in the U.S. are realizing the need to further streamline their internal claims processes to survive and thrive in an increasingly competitive environment. Continuing on the subject, in this post, we take a look at some of the ways a vehicle data provider can help improve an internal auto insurance claims process. Read on.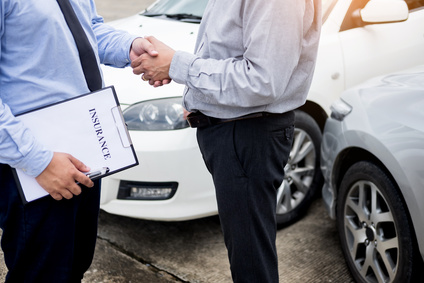 Proper Assessment of Damaged Vehicles
When a claimant submits a claim about one of the insured vehicles, auto insurance companies need to have all the necessary information handy for proper claim processing and compensation. In the initial stages of every auto insurance claim process, insurance companies need to accurately assess the damaged vehicle. In such cases, they can leverage the services of an online vehicle information provider such as ClearVIN to get complete and accurate vehicle information.
Accuracy in Damage Estimates
Referencing pricing data related to vehicle parts via vehicle identification number (VIN) is an easy way to expedite the claim reviewing process, and achieve greater accuracy. This remains true whether a vehicle insurer uses internal claims adjusters to investigate the extent of vehicle damage, or allows the vehicle owner to obtain a quote from a repair shop of their choice. Insurance companies can minimize the amount of money lost from accidents where their insured drivers are at fault by identifying inflated repair quotes.
Setting Thresholds for Determining Total Loss
With advancements in automobile technology, the criteria for determining a write-off on a damaged vehicle has become more complicated. Some vehicle components such as bumper that was once inexpensive to fix are now among the costliest auto repairs. Precise identification of vehicles, in-depth understanding of their standard features, and knowledge of variances on the optional equipment, therefore, are essential to develop acceptable ratings and make fair decisions on total loss.
Vehicle Valuation by VIN
At the time of vehicle valuation, insurance companies often rely on vehicle data providers to determine the worth of vehicles for a cash settlement. Linking the vehicle information provided by the vehicle owner with the vehicle valuation information, however, can be time-consuming and also has room for errors. Vehicle data and VIN number decoder providers address these concerns. By obtaining car market values and costs from trusted sources, VIN decoding websites eliminate any chances of discrepancy in the value of a totaled vehicle, and help ensure the insurance company doesn't underpay or overpay the claimant.
Wrap Up
When an auto insurance company utilizes a detailed vehicle data and history solution, they are using the proper channel to identify the vehicles claimed as accurately as possible. This reflects on the nature of damage estimates or valuations done on such vehicles. The right data won't just improve a claims process but refine the quote and underwriting processes as well. Streamline your day-to-day operations by identifying vehicle specifications with the help of a VIN check or by performing a license plate lookup. All you need to do is obtain a VIN history report from a reliable vehicle history provider such as ClearVin. We help take the mystery out of a vehicle's condition by providing detailed information about its past through its VIN history report. If you have any questions, simply call +1-844-268-5991, or send a message and we'll take it from there.