VIN or vehicle identification number is a unique identification code that is a combination of letters and numbers, which can be used to find out the complete history of any vehicle. Whether you are looking to buy a used Ford car or any other make, it is essential to know about the vehicle's history, in detail. Running a FORD VIN Number Lookup is the easiest way to obtain the required information. Whether you want to know the complete details of the vehicle or wish to know the ownership history, a simple VIN check is all that's needed. In this blog, we discuss how to perform a Ford VIN Lookup.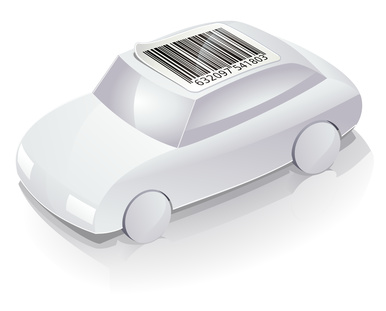 Areas to Find VIN on a Ford Car
First of all, you need to find the 17 digit number on the vehicle that you are looking to buy. Some of the common locations where you can find the VIN easily include the area below the windshield on driver's side (outside the vehicle), on the driver's side door, engine block and on the insurance card. Also, you can check the vehicle's registration certificate (RC).
Decode the VIN Using Online Decoders
Websites such as ClearVIN.com let you decode the meaning of the 17 digit string. Type "Online VIN Check" in the search bar and enter the number to decode any VIN number for free. Retrieve every piece of information regarding vehicles, such as color, specs, pricing, MPG and other necessary information you would need to make an informed buying decision.
Understand the Meaning of 17 Digit VIN String
Every letter and number of 17 digits VIN has a certain meaning. Learn how to read and do the Ford VIN check properly by understanding the meaning of each digit and set. The first letter or number of the VIN specifies the geographical location of the vehicle; the second and third specify the manufacturer. The next five digits of the VIN check specify the brand, engine size, and type of vehicle.
The ninth digit of the VIN is to prove that vehicle ID is not fake, whereas the tenth and eleventh digits explain the year of manufacture and its manufacturing location. Finally, the nest six digits of VIN are the serial number of the car.
Find out Vehicle History using Online VIN Check
If you are looking for a reliable website for a Ford VIN check, ClearVIN is a name you can trust. Simply enter the VIN online and find the complete history of any car, covering the number of owners, claims filed in the past and history of accidents, if any. We are a trusted platform for online Ford VIN check. Need help? Call us at +1 (844) 268 5991 or email at [email protected].