From a historical perspective, car styles impress with a variety that hardly could be put into one list. However, not all of them have taken root. So, we have only nine car types prevailing on the modern auto market. Mostly, they vary on body configuration, intended use, and market position. Even though some basic configuration and exterior characteristics may overlap, each car style still has its own distinctive features that come mainly from the initial purpose of the vehicle.
Sedan
Sedans are likely the most well-known car type all over the world. A sedan or saloon is a traditional passenger car in a three-box configuration. Its distinctive feature is separate compartments for the engine, passenger, and cargo. Today, they're available in a range of sizes. You can easily find small (subcompact vehicles like the Nissan Versa and Kia Rio), compact (Honda Civic, Toyota Corolla), mid-size (Honda Accord, Nissan Altima), or full-size (Toyota Avalon, Dodge Charger) sedans. Actually, a sedan is even more than just a car type. Body type encompasses a number of styles: luxury sedans (Lincoln Continental, BMW 7 Series, Porsche Panamera), sports sedan (BMW M5, Dodge Charger, and Mazda 6 MPS), and even hatchback/liftback sedans (Chevrolet Malibu Maxx, Audi A5 Sportback, and Tesla Model S).
Coupe
A coupe has been considered a two-door car with a trunk and a solid roof. In the 1940-50s, coupes were distinguished from sedans by their shorter roof area and sportier profile. Interesting that the term coupe was first applied to horse-drawn carriages for two passengers without rear-facing seats. Today, it covers cars like the Ford Mustang —or even two-seat sports cars like the Chevrolet Corvette and Porsche Boxster. In fact, car companies have recently started to apply the word "coupe" to four-door cars or crossovers with low, sleek rooflines. You can see that in Mercedes-Benz GLE and BMW X6.
Sports Car
A sports car is a car designed with an emphasis on dynamic performance. Who doesn't like acceleration, top speed, and the thrill of driving? Sports cars can be described as low to the ground, sleek, and often expensive. Basically, definitions of sports cars often relate to how the car design is optimized for dynamic performance. No specific minimum requirements. As a result, both a Triumph Spitfire and Ferrari 488 Pista can be considered sports cars, despite vastly different levels of performance. Meanwhile, cars like the Porsche 911 and Mazda Miata are typical sports cars.
Station Wagon
A station wagon is an automotive body-style variant of a sedan. Its roof extended rearward over a shared passenger/cargo volume with access at the back via a third or fifth door, instead of a trunk lid. Station wagons can flexibly reconfigure their interior volume via fold-down rear seats to prioritize either passenger or cargo volume. It has evolved from early use as a specialized vehicle to carry people and luggage to and from a train station. The latest popular models are the Volvo V60 and V90, Audi A4 Allroad, Audi RS6 Avant, and Subaru Outback.
Hatchback
A hatchback is a car body with a rear door that swings upward to provide access to a cargo area. Indeed, this rear door that opens upwards is a distinguishing feature of all hatchbacks. Most hatchbacks use a two-box design body style, where the cargo area (trunk/boot) and passenger areas are a single unit. The rear seats can often be folded down to increase the available cargo area. The body style has been marketed worldwide on cars ranging in size from superminis to small family cars, as well as executive cars and some sports cars. The Volkswagen Golf, Honda Civic, Audi A3 Sportback, BMW 1 Series, and Mazda 3 are some of the most identifiable hatchbacks.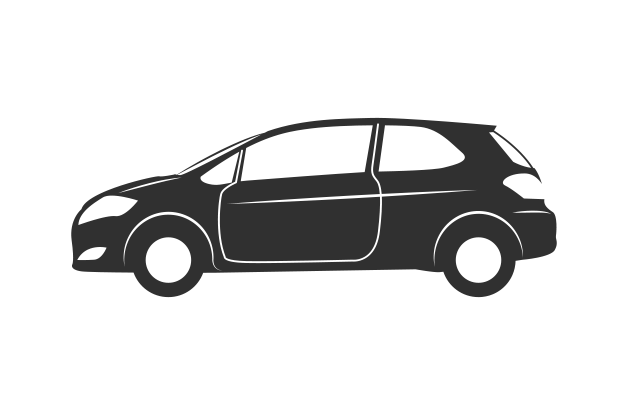 Convertible
Convertible must be the most recognized car type even by those who are not into cars at all. It's a passenger car that can be driven without a roof. The majority of convertible roofs are of a folding construction framework, with the actual top made from fabric. Other types of convertible roofs include retractable hardtops (often constructed from metal or plastic) and detachable hardtops (where a metal or plastic roof is manually removed and often stored in the trunk). Models dedicated to the convertible body style include the Mazda MX-5, Porsche Boxster, and Opel Cascada. Convertibles are so popular that some automakers even include a convertible body style as an option in their model range like the Mercedes-Benz S Class and BMW 8.
Sport-utility vehicles (SUV)
A sport utility vehicle, or SUV, is a car type that combines elements of road-going passenger cars with features from off-road vehicles. For example, a raised ground clearance and four-wheel drive. Usually, SUVs are of a two-box design similar to a station wagon. The engine compartment is in the front, followed by a combined passenger and cargo area. Basically, the "crossover SUV" segment has become increasingly popular since around 2010. By being based on a platform shared with a passenger car, they typically have better comfort and fuel economy. However, as such crossovers are often sold without all-wheel drive, they have less off-road capability than pickup truck-based SUVs. In fact, SUV sizes start at subcompact (Hyundai Kona, Nissan Kicks), mid-size, and go all the way to full-size (Ford Expedition, Chevrolet Tahoe).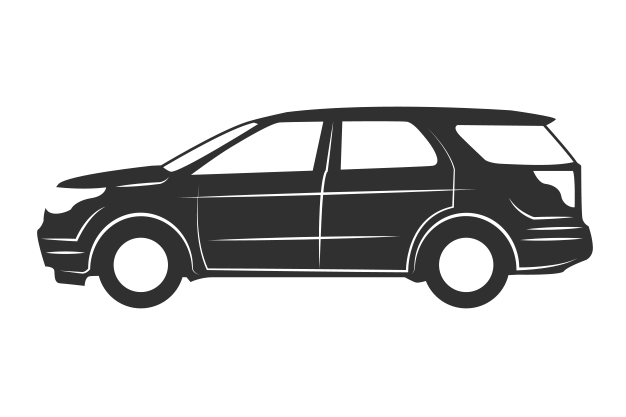 Pickup truck
A pickup truck, or just a pickup, is a light-duty truck that has an enclosed cabin and an open cargo area with low sides and a tailgate. Initially, the vehicle was developed as a farming tool with few creature comforts. However, it's mostly used now as a passenger car in the U.S. and Canada. Today, pickups are pretty popular and account for about 18% of total vehicles sold in the United States. Virtually, almost all pickups offer some form of all-wheel drive or part-time four-wheel drive. They come in different size categories: full-size (Ram 2500, GMC Sierra 1500, Toyota Tundra, Nissan Titan, Ram 2500) and mid-size (Toyota Tacoma, Jeep Gladiator, Nissan Frontier, Ford Ranger). The main drawback is high fuel consumption and emissions.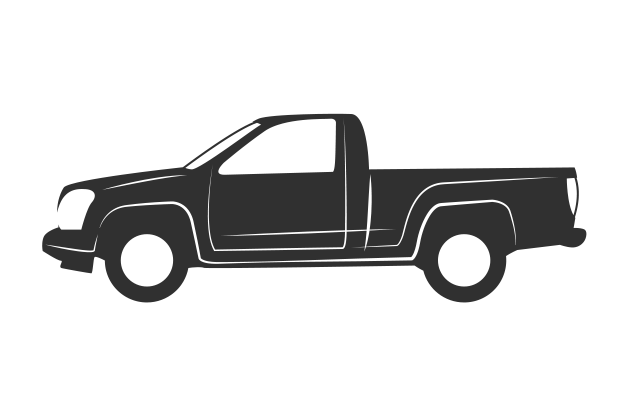 Minivan
In the 1970s, Chrysler began a development program to design "a small affordable van that handled more like a car." The result of this program was the 1984 Plymouth Voyager – the first American minivan. Nowadays, minivans are known as vehicles designed to transport passengers in the rear seating row(s). Minivans often have a 'one-box' or 'two-box' body configuration, a higher roof and seating, a flat floor, and sliding door. Topically, modern models like the Chrysler Pacifica, Ford Transit Connect, Toyota Sienna, Honda Odyssey are based on a passenger car platform. So, they have a lower body compared with a full-size van. Although, some models have a body configuration associated with a compact pickup truck platform.
Of course, it's not a complete list of existing styles as it's missing things like the buggy, roadster, limousine, hearse, and various supercars. We tried to cover major worldwide car body styles providing specific characteristics of each style for everyone to pick the most appropriate option according to their needs, tastes, and budget. Buying a used sedan, sports car or crossover, check your vehicle history with ClearVin. We can provide you with a comprehensive vehicle report on any vehicle type! Don't forget to run a car VIN number lookup on any vehicle you're considering purchasing, as it can reveal important information about the car's past.