While resembling our fingerprints, a VIN is a unique code assigned by the manufacturer which is used to protect the 'identity' of the vehicle. By using our best free VIN decoder, you can get a ClearVIN VIN Check Report in a few clicks or smartphone taps. We agree that you've learned a lot about VINs from the ClearVIN Auto Blog, but there are still many facts that you might not know yet. We're revealing 10 VIN facts that you haven't heard about in this blog.
Not All VINs Have 17 Alphanumeric Symbols
17-digit VINs have been used worldwide for more than 40 years. The National Highway Traffic Safety Administration (NHTSA) accepted the standardized VIN system with 17 digits and letters in 1981. Other countries have accepted ISO 3779 and 4030 standards, similar to the American one. Cars made before 1981 have fewer symbols in their VINs. Usually, the number varied from 4 to 12. Vintage vehicles may only have matching numbers of components and chassis that verify their originality.
Each VIN Contains Information
About The Country of Origin
You can learn where your vehicle has been manufactured by decoding either the first or the eleventh symbol in the VIN. Moreover, several countries like the USA and China make it mandatory for manufacturers to indicate the assembly plant.
Chevrolet Offers VIN Customization
For instance, Chevrolet offers a VIN-tailoring program available for its muscular Corvette. Customers keen on specific digits may order any production number they want for $5,000.
RVs May Have Two VINs
Here is a VIN fact that may surprise you. Some recreational vehicles may have two VINs. The first is on the chassis. The second can be found on a coach if it is made by a third-party/outside the manufacturer's facilities.
Medium And Heavy-Duty Trucks Have Less Information Encoded in Their VIN
These workhorses are usually customized and carry different bodies that aren't encoded in their VINs. Sometimes manufacturers opt for the same VIN patterns on vehicles manufactured in different years, and this isn't against the current laws. However, decoding the exact model year of a medium-duty truck can become more demanding and complex.
Boats Also Have Something Similar To VINs
Did you know that boats are no exception? They have Hull Identification Numbers (HIN), consisting of only 12 characters. Such a string of symbols also allows you to define where and when a boat was made.
VINs Help Investigate Crimes
This is one of the well-known VIN facts. Databases like the NMVTIS collect information about thefts according to insurance claims or police reports, and unique VINs make theft recovery and the searching process easier.
VIN Standards Aren't The Same
As we've stated above, the American standards aren't the same as the ISO 3779, 4030 accepted in Europe. The ninth symbol in the US standard is a check digit, while in the European Union it's a part of the vehicle description section.
Not All Manufacturers Encode Trim Details To VINs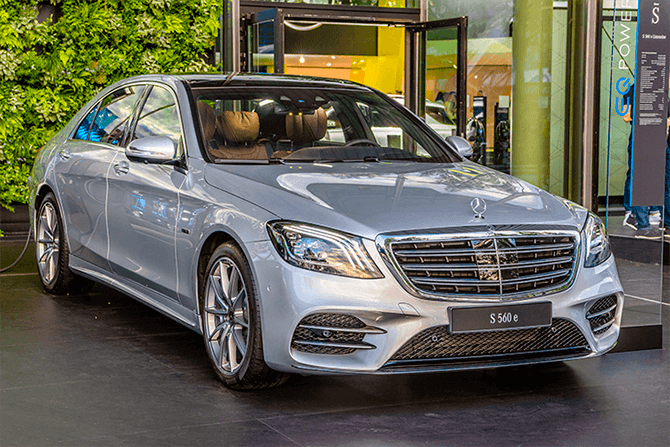 Several brands like Honda, Subaru, BMW, and Mercedes do include information about trim levels and options in their VINs. Still, most manufacturers don't reveal the exact equipment a vehicle has. So, if you're looking for VIN characteristics, you need to get a Window Sticker by VIN.
Kit-Cars Usually Don't Have VIN At All
Kit-cars aren't factory-made vehicles. Car enthusiasts assemble them from different spare parts and other components available, so these vehicles aren't likely to get their own VIN. They aren't forbidden to drive, but you will have to take into account a lot of government regulations before buying such a vehicle and registering it to your name.
Last Word
These VIN facts are must-know before you're set to choose your next car. ClearVIN strives to make your choice as easy as ABC, so we provide the most accurate VIN history report out there. Alternatively, it's always a good idea to perform a free license plate lookup to ensure the vehicle has a clean history if you're planning to buy a used car. Our reports contain ownership history as well as information about the previous registration records, auction sales, collisions, and safety recalls if there were any. We are glad to help you learn everything you want about a used car you intend to buy. Feel free to reach us at +1 (844) 268-5991 (8:00 AM – 3:00 PM PST, weekdays) if you have any questions.