The Jeep Patriot is a compact crossover SUV manufactured and marketed by Jeep. The first version of Patriot was released in 2006 with a four-wheel drive system. Since its first launch the Jeep has released total 11 models in its Patriot series, with all models offering a stepped improvement over the other. The Patriot had the basic Caliber design, with a more robust body and skid plates. Though it looked similar to the old Jeep Cherokee and 2008 Jeep Liberty, car enthusiasts were surprised by its abilities at rock-climbing, trail-traversing, and stream-crossing. Continuing the discussion, in this post we outline different capabilities of this iconic series by Jeep.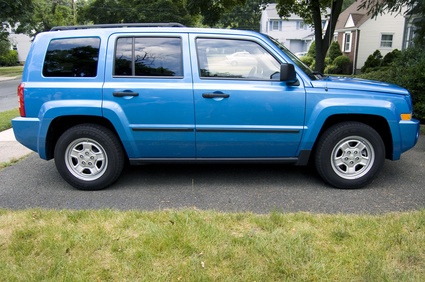 Off-road Performance
The off-roader performs way better than its style inspiration Cherokee. The Patriot comes with front wheel drive and two four-wheel drive packages as optional. The features that come standard include three-mode stability control, anti-lock brakes, traction control, and electronic roll mitigation.
On the Highway
It has a 2.4-liter World Engine that produces 172 hp and 165 lb-ft of torque. The Jeep Patriot has a Chrysler-engineered T355 five-speed manual transaxle and an optional CVT. The front-drive 2010-2011 Patriot with 2.4-liter engine gives an average of 23 mpg in the city and 28 mpg on highway. The four-wheel drive model delivers 22/23 mpg in the city and 28 mpg on highway.
Value for Money
Jeep Patriot is a perfect blend of size, mpg and power. The interior might not be luxurious, but if you are looking to own a "fun" SUV without having to spend too much, it will be the right fit. To save a significant amount of money, you can even check out the options available at online car auctions. Make sure that you use a VIN tool to check the complete history, if buying a used model.
Verdict
The Jeep Patriot is undoubtedly a great car, especially when you are getting amazing performance at an affordable price. It has a lot of space and can haul more than you would expect. Even if you opt for a two-wheel drive, expect a decent performance off-road. When you have made up the mind to buy a used Jeep Patriot, use the VIN check tool on ClearVin to get a free vehicle history overview, including a car dealer report. Alternatively, take a look at how you can perform a license plate number lookup to check the vehicle's background. For further assistance, you can always speak with one of our representatives at +1 (844) 268 – 5991.