Both vehicle identification number (VIN) lookup and Year Make Model (YMM) search are valuable tools for used car buyers, auto industry, insurance companies, and body shops. In cases where the VIN is unavailable, YMM comes up as a possible way to conduct vehicle search, but it leaves room for inaccuracies. In most cases, a YMM search cannot provide all the information consumers need. That's why it cannot be a substitute for a VIN check. This is what ClearVin.com, as a provider of reliable vehicle history reports in Portland, Oregon, has been offering. Continuing on the subject, in this blog, we compare the the advantages of VIN lookup with YMM search.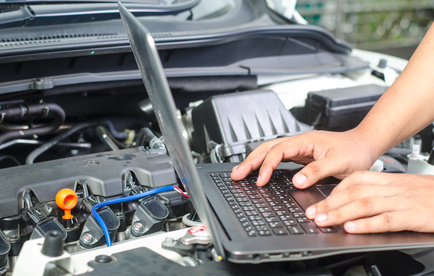 Features and Specs
Today's vehicles are more complex than we think. Identifying all the features and specs of a vehicle precisely is not a walk in the park. Generally, an advanced online VIN decoder decodes everything that is encoded in a vehicle's VIN number including information on installed and available optional equipment, and other vehicle details. Inventory listing, insurance quotes, vehicle servicing, and ordering vehicle parts are few of the use cases where a VIN lookup is helpful.
Proof of Year Make
When it comes to insurance matters, relying on consumer's descriptions of their vehicles is not enough. A majority of auto insurance companies require consumers to furnish their vehicle's VIN number before they can receive a quote. VIN is helpful not only for identifying vehicle features and specs accurately, but also as a proof that the insurance provider is insuring the right vehicle. President Ronald Reagan once said, "Trust, but verify." A VIN number exactly does that as one VIN can be registered with only one driver at a time.
Identification of Open Recalls
Year, make, model search is useful when it comes to gathering information on general safety recalls. However, it will not tell consumers whether their vehicle has an open recall. A VIN lookup, on the other hand, assists them in identifying any open recall on a purchased vehicle, or a vehicle they are just considering to buy as such recalls are vehicle-specific.
Time Efficiency
In today's busy life where most of us never seem to have enough time in a day to get things done, manually updating a vehicle inventory or plugging in YMM to identify vehicle details can be a time-consuming and tedious task. But with a VIN decoder, many of these processes can be automated. Consumers can now generate inventory listings through a VIN decoder free online with the click of a button. VIN scanning is another great way to identify vehicle details in an efficient way.
The Bottomline
A vehicle lookup by VIN, compared to YMM search, is a more reliable and efficient method to identify vehicle specs, features, and history. If you are buying a pre-owned vehicle, or you are an insurer that requires vehicle details for quote, obtain VIN history reports from ClearVIN. We help take the mystery out of a vehicle's condition by providing detailed information about its past with the DMV vehicle records. Perform a Ford VIN check or a Chevrolet VIN check with us hassle-free. If you have any questions, feel free to reach us at +1-844-268-5991, or send a message and we will take it from there.