When looking to buy an affordable used truck, you need to consider a number of factors, such as damage type, estimated value, and cost of repairs, also check the VIN history of the options you shortlist. Running a truck VIN check provides a detailed history of a vehicle and helps you make an informed decision. If you have been unable to make up your mind regarding the model you should go for, you have come to the right place. To help, this blog brings to you a list of top five affordable options to consider when searching for a used truck. Let's take a look.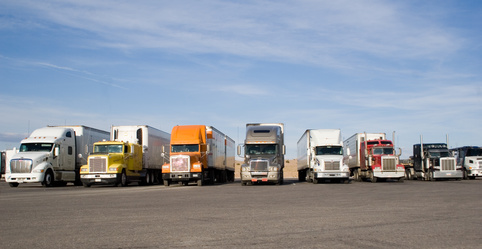 Ford F-150
Equipped with a 3.5 liter 282hp V6 engine, the Ford F-150 is a recommendable option for your shortlist, when looking for affordable and fuel efficient used trucks. Loaded with advanced safety features and automatic transmission, the Ford F-150 is a great choice if you are searching for a wallet-friendly, all-in-one package.
Nissan Frontier
A top choice when it comes to affordability, the Nissan Frontier is equipped with a 2.5 liter 152 hp I4 engine. It comes with all standard safety features and driveline traction control. The truck is known for exceptional performance and reliability, which make it another great choice to have in your shortlist when when looking to buy a used truck.
Chevrolet Silverado
Chevrolet, a brand known to offer reliable and reasonably priced vehicles, is another name to consider when looking to buy a truck. The Chevrolet Silverado includes an impressive 4.3 liter 285hp EcoTec3 V6 engine, complemented by majestic exteriors, making it a must-have on your used truck bidding list.
2017 Toyota Tundra
The 2017 Toyota Tundra is another exceptional vehicle to have on your list of considerations. The engine specifications on this mammoth include a iForce 4.6 liter V8 with 310 hp. The truck has 18" steel wheels, that are an inch larger than the rest of the used trucks we have mentioned in this blog.
Honda Ridgeline
The Honda Ridgeline is propelled by an impressive 3.5 liter V6 engine pumping out 280 hp. This model also comes with 18" wheels, but unlike the Tundra – that has steel wheels – the wheels on the Ridgeline are made of aluminium. If you're looking for a used truck that offers a great ride quality, the Ridgeline can be an ideal option.
Wrap Up
When choosing to buy a used truck, it is important to run a free VIN check to gain access to and analyze a detailed history of the vehicle you plan to buy. ClearVIN offers you an easy way to check a truck's VIN history and brings you a step closer to finalizing a deal on a used truck aligned with your prerequisites. You can also get your car dealer report if you need bulk access to vehicle databases. If you have any questions, call +1 (844) 268 5991 or write to us at [email protected].