Buying a used car has its fair share of advantages, the trade off is comparison-shopping can be a chore. There are many factors that come to bear when shopping for a used car, such as the cost, repair estimates, condition, history, aesthetics, and mileage. When it comes to buying a used car, there are lots of mistakes that buyers can avoid by conducting a physical inspection and running a vehicle VIN check. One of them is failure to inspect the tires, as they are a gateway to a lot of information about the car. Tires affect a car's comfort, handling, braking and fuel economy. It is, therefore, important to inspect the tires when buying a used car.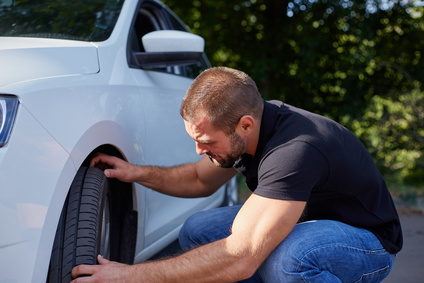 1. Mismatched Tires
The first sign of trouble with tires is mismatching. Thoroughly inspect all tires to ensure safe handling, optimum control, and stability of the car. Check whether all the tires have the same thread pattern, if they are from a different manufacturer, and check characteristics such as size of the tires. Also, check the tire information placard on the driver's door side to confirm the size of the tires.
2. Flat Repairs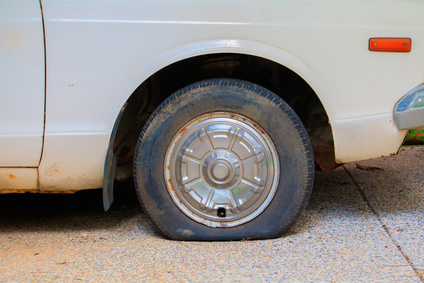 If you're buying a used vehicle, make sure to check its tire pressure before purchasing. Underinflated or worn tires are a major cause of car accidents. Look at the flat repairs, such as tire sidewall scuffing, cuts, cracking and bulges. Also establish whether or not you are getting a spare tire, toolkit and jack, and assess the condition as well.
3. Uneven Wear
Uneven wear can be determined by examining the width of a tire. This helps you ascertain how aggressively a car was driven and whether or not the maintenance schedule has been followed in the past. The major cause of uneven wear is a defective and misaligned suspension that can cause an eventual blowout and possibly, an accident. Differences in wear patterns between the rear and front tires can indicate that tires were not rotated routinely. Apart from running a vehicle VIN check, there is a wealth of information that you can learn by physically inspecting the vehicle.
4. Rubber Hardness
The hardness of a tire's rubber depends on its age and usage. Look on the sidewall for a code starting with "DOT". The last four-digits of the code represent the week and year of manufacture. For instance, "0817" would mean the eighth week of 2017. Tire manufacturers prior to 2000 used a three digit code signifying the year of manufacture.
Final Words
When to buy a used car, inspecting the condition of all tires is a significant part of assessing the condition of the car and ascertaining a fair price. Regular engine, brake and transmission maintenance are other key components to consider grabbing the best deal. In addition to conducting a physical inspection, you can also run a VIN lookup to know more about a car's history. Get a detailed vehicle VIN history from ClearVIN to buy a used car that represents value for your money and meets your needs. You are free to choose either a VIN number decoder or a license plate lookup to meet our needs. If you have any questions, call us +1 (844) 268 5991 or write to [email protected].