Choosing a used car can be a challenging task for motorists. Buyers need to be aware of many important details when deciding on their next vehicle. This includes specifications, pricing, as well as car titles and documents. Often, you can come across a salvage title car and consider it an extremely beneficial offer. Although the price of salvage cars may be attractive, there is a list of factors to keep in mind when buying salvage cars. To help you sort everything out, we at ClearVin have reviewed the pros and cons of a salvage title car and are happy to share whether it is a good idea to buy salvage title cars. Run a VIN lookup with us and be prepared when buying a used vehicle!
What Is a Salvage Title on a Car?
Speaking of what makes a car salvage, it refers to a vehicle that has been reported by insurance companies or other institutions as a total loss due to significant damage. It can be after a road accident or natural disasters such as floods, fires, storms, and so on.
A local DMV institution may issue a salvage title if the vehicle has been damaged to the point where the cost of repair would be significantly greater than the salvage title car value. In some situations, the cost of repairing a salvaged car can exceed even half of its value.
Regarding the requirements that have been set for defining salvage title cars, they differ from state to state. In some cases, insurance companies or other relevant agencies determine this on a case-by-case basis. There is also another approach that focuses on the damage cost, particularly whether it exceeds a certain percentage of the automobile's value.
Benefits of Buying a Salvage Car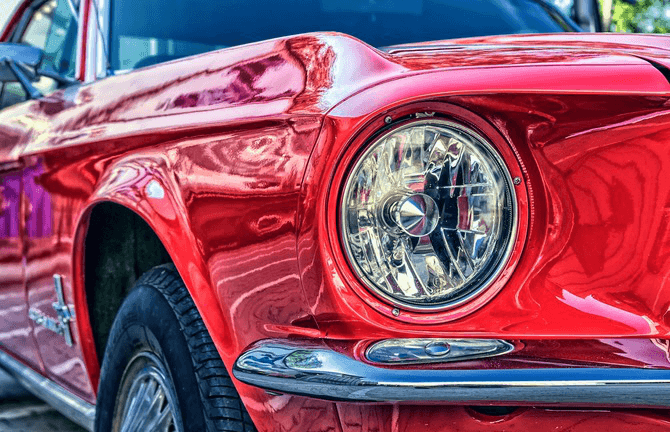 When looking through salvage car offers, it is important to identify for what purpose you need such a vehicle and what advantages you can get after the purchase. If you have ever wondered, "Is it worth buying a car with a salvage title?" then take a glance at the key pros of buying salvage cars.
Low Price
If we speak about pricing, salvage cars tend to be much cheaper than other used vehicles. This is because salvage cars have suffered damage as a result of accidents, natural disasters, or other situations. These events frequently result in a considerable decrease in the salvage title car value. As a result, it makes such automobiles an attractive option for motorists who are looking for a project car and have the skills and opportunities to repair the vehicle.
More Options to Choose From
A salvage car market usually offers a large inventory, which gives you many options to decide from. Starting with retro automobiles that will capture the collector's attention and moving on to recent sports cars that have been in a collision, there is an option for every motorist. In addition, some salvage cars may only have cosmetic damage and need only small repairs.
Easy and Fast Salvage Car Acquisition
Speaking of where you can buy salvage cars, insurance companies, not involved in auto repairs, typically sell vehicles in "as-is" condition after recognizing them as total losses. Ordinary buyers or car dealers usually restore salvage vehicles and sell them for more money.
Alternatively, you can find wrecked cars at salvage car auctions and bid on the items you want to obtain. Among the most recognized is our reliable partner, AutoBidMaster, where more than 300,000 used cars for sale are at your disposal. When dealing with a salvage car auction, you can receive professional help with questions related to the choice of a salvage car, bidding, and vehicle shipping. So, it is a perfect option for those who want to save time and money when buying salvage cars.
That is how you can benefit from obtaining a salvage car and hit the road with the vehicle of your dreams at a fraction of the price.
Drawbacks of Buying Salvage Cars
While the pros of owning a car with a salvage title may be tempting, there are a few disadvantages you should be aware of.
Possibility of Extensive Wreckage
When buying a salvage car, you have a chance of facing a vehicle with severe damage that was hidden. For example, there is a risk that internal automobile elements such as the engine, fuel system, or transmission might be affected. This is highly possible when related to flood-damaged vehicles.
Despite the fact that you can easily spot external car body problems such as scratches, there is a significant probability that sellers will be silent about salvage car problems that can be hidden. That is where a VIN history report from ClearVin will reveal the truth about car accidents, actual odometer readings, title status, and much more.
Lower Price to Resale
The next point to consider is the resale salvage title car value. Even though you can purchase salvage cars at a lower price, the resale value often remains significantly lower than for other vehicles. Thus, it makes the return on investment a more complicated task if you want to sell a salvage car later.
Expensive Reconstruction and Repair
As we have already mentioned, salvage cars often need significant repairs. It can be an expensive and time-consuming project. In addition, it is advisable to undergo a salvage car inspection by a qualified mechanic after you have handled the repairs. Note that it may take a few weeks or even months before the vehicle is roadworthy again.
Insuring a Salvage Title Car Is a Challenge
Last but not least, insuring a car with a salvage title can be quite complicated. It is due to the fact that insurance companies consider salvage cars too risky to insure because of their prior damage. As a result, you may face higher insurance rates or get a flat out denial.
Can you insure a car with a salvage title in general? In many US states, it is illegal to issue coverage for such a vehicle type. So, be attentive and run your own research revealing insurance requirements by contacting experts or your local DMV to find out more.
The points mentioned reveal what you should be aware of when deciding on a salvage title car. Be attentive and approach the process with caution.
Frequently Asked Questions
Here, you can find other relevant concerns about salvage cars.
Can I Drive a Car With a Salvage Title?
As a rule, it is illegal to drive a salvage title car on public roads and highways. However, there is a way to change it. You need to completely repair a salvage car, so it is recognized by a state-certified mechanic as roadworthy after a full inspection.
Once you have done that, apply for the salvage title change to your local DMV and provide the needed documents, including the ownership approval and driver's license. If everything is fine, you will obtain a rebuilt car title. It means that your vehicle is safe for driving now. After receiving it, you are free to hit the road.
What Is the Salvage Value of My Car?
If you have a salvage car and want to know how much it costs, there are a few options. A standard rule goes: the salvage title car value reaches around 75% of its price on the market. When knowing this, it is easy to define the value.
Another option is to run a salvage car value calculator. There are a lot of them on the Internet, so you can use a few for better results. By providing the system with the basic salvage car specifications, it will show you the price.
Can You Finance a Salvage Title Car?
In general, lenders see salvage vehicles as risky assets, just like insurance companies. So, it will be quite difficult to receive the financing, but you can try to apply for it at small financial institutions and online lenders. Please remember that you may face high interest rates and need to have a good credit score to finance a salvage car.
Check Out the History of Salvage Cars With ClearVin!
When answering the question, "Should I buy a car with a salvage title?" remember to rely on your intentions and stick to your budget. Don't forget that a salvage title car is likely to require repairs and service that may be time and money-consuming. Along with that, there are a great number of decent and well-maintained used vehicles available! You only need to choose thoroughly, and ClearVin can help you with that.
To get peace of mind when buying a salvage car and reveal facts that may be hidden, use the ClearVin VIN Check. Getting a vehicle history report with us is as easy as pie. Along with that, you can be sure that all the data we provide our customers with is relevant and reliable. It is possible to contact us online if any questions concerning the VIN check arise. Alternatively, you can call us at: +1 (844) 268-5991 (8:00 AM – 3:00 PM EST, Monday to Friday).