The new Yamaha MT-07 went into production from 2014 and was released in the US by 2015. With its nude looks, this bike embodies the concept of keeping the engine open and compact, giving it a sporty and raw appearance. It is a lightweight vehicle and equipped with a powerful engine. If you are looking to buy used bikes for sale, you definitely need to consider this beauty and only finalize your decision after running a Yamaha motorcycle VIN check. This blog covers the four features of the Yamaha MT-07 that you need to know.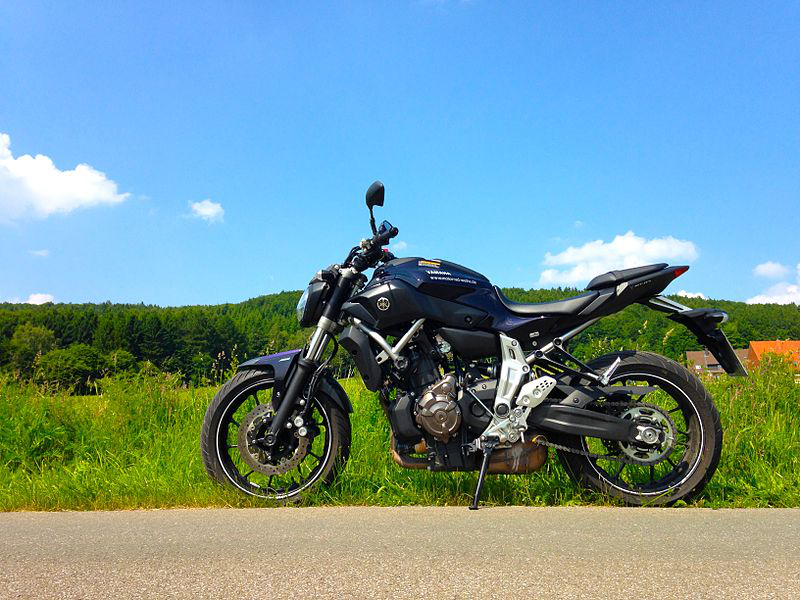 Compact Engine
The new Yamaha MT-07 is equipped with a 689cc inline, liquid-cooled twin cylinder and a DOHC engine, making sure that your ride is smooth and full of thrills. The concept of a crossplane, 270-degree crankshaft gives this model a unique character, and combines the low and mid-range torque to enhance the power output of this magnificent beast. With one of the best outputs of any Yamaha series, this is one bike that must be on your shortlist when browsing through auto auctions online.
New age Styling
With a refreshing new style to compliment the MT series. The MT-07 features intake scoops more aggressive than the rest of the MT family, stylish fuel tank cover, new angular headlight, and a layered tail design equipped with a neat LED taillight. The MT-07 and its bare looks makes it a popular option among many people who choose to buy from salvage auto auctions.
Balanced Frame Design
With a net weight of about 403 lb, this lightweight masterpiece definitely deserves a place in your shortlist when you visit used car auctions. High in strength and balance, the frame on the MT-07 provides an overall improved handling. The compact mainframe design gives this beauty a raw look and, therefore, makes it a unique buy. Another important aspect to note is that with a powerful engine and such low weight, the MT-07 aims at achieving high-performance.
Additional Features
The LCD instrument panel on the MT-07 is compact and convenient giving you access to a number of features, including the fuel gauge, clock, average and instant fuel consumption, and odometer. Other features included in the LCD panel are dual trip meters, a digital speedometer, gear position indicator, and a variety of indicator and warning lights. With such a high number of additional safety features, the MT-07 is gaining popularity among many people who wish to own a reliable, stylish, yet safe bike.
Final Words
The MT-07 has a unique and enhanced set of features that makes it a great option if you are looking to grab a good bike deal at used car auctions. When choosing auto auctions online, browse the web and shortlist a few reputable websites. The most important step you need to follow in order to make an informed decision is to run a free VIN check. By using a VIN number search, you can reveal the exact condition and history of the motorcycle. Keep all these things in mind when you visit used car auctions online.