The number of buyers buying used cars is on the rise, however, the demand for used cars could be a lot higher if the apprehensions associated with buying a used vehicle could be put to rest. While we understand that the possibility of nobody being apprehensive about buying a used car only exists in a Utopian world, in this post we try to clear the air and help confused car buyers be more sure about their decision of buying a used car. Let's take a look.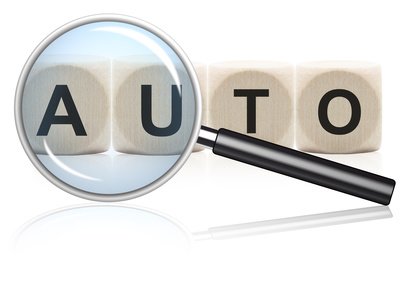 Ways to Reduce the Risk
1. Hire a Professional to Inspect the Car
Test driving the car is a must, but that doesn't mean you can forgo the inspection. Make sure you get the car inspected by a professional mechanic, even if it requires you to pay more from your pocket. If the seller is a private dealer, and they offer an inspection as a part of the selling cost, it's still advisable to get an inspection done through your own mechanic.
2. Download a Vehicle History Report
This is one of the most recommended ways of ensuring that you are buying the right car. A vehicle history report gives you all the important information necessary for buying a used car. For example, the report includes information such as title and brand history, odometer reading, past ownership, insurance claim history, repair and maintenance history and all other information that used car buyers need for making a buying decision.
3. Buy Through a Reputable Dealership
Many car buyers are turning to online used car buying sites because they have larger inventories of used cars and buying from an online dealership is far more convenient. But before you decide to buy a car online or through a local dealer, you need to check the reputation of the dealer. Go online and read reviews to ensure that there aren't any negative reviews. You can also get information about the company's reputation from the Better Business Bureau.
4. Get a Loan to Buy the Car
If you apply for a loan to buy the car, the lender 'by default' will help you ensure that the seller and the used car on sale is genuine. The lenders follow a strict process wherein they verify details such as the seller's bank details and address, car's registration certificate, existing or past liens, insurance write off reports, and other such details that help them determine the authenticity of the deal.
Need a Vehicle History Report?
If you are planning to buy a used car and need a vehicle history report to get detailed information about the car, ClearVin with its free VIN number check can help you take the mystery out of the history. Download the most current information with a single click. As an alternative, you are free to run a car license plate lookup to meet your needs. Click here to check the history of any vehicle. If you have any questions, call us at +1 (844) 268-5991 or fill out our contact form.