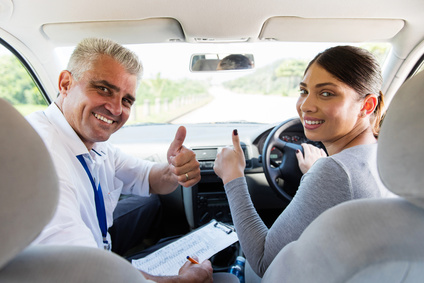 Buying a used car can be a cost-effective proposition, if you find a great deal. For that to happen, the car should be in a drivable condition. Though market is awash with a plethora of salvage and used cars, not all cars are worthy of your time and money. Make sure you take at least one test drive to evaluate the working condition of the car, based on some important parameters. To help, the post gives you a vehicle inspection checklist to evaluate your car's condition when taking a test drive.
1. Tires – The tread of each tire should be at least a quarter of an inch deep. Also, check if all tires are of same size and from same brand. You will find the size information on the sidewall of the wheel.
2. Leakages – Look under the car for any fluid leakage. Check once when the engine is off and again when engine is running.
3. Odometer – Ensure that the odometer of the vehicle is not reset, broken or flipped.
4. Suspension – Check Suspension noises. Take the car for a spin, look out for any noises when the car manoeuvres over the rough road. It there is creaking sounds that's not a healthy sign.
6. Rust – Ensure the car is not laden with rust. Open trunk and the hood, remove floormats to see if there are any instances of rust. You can also go for under the car rust inspection through professional.
7. Steering Assembly – Ensure that the car's steering does not drift to one side without prodding, there is no play in the steering assembly, and no resistance in the steering wheel when turning.
8. Gears – Ensure each gear shifts smoothly and there is no grinding sound in reverse.
9. Interiors – Check that seats are unworn and free of cracks. All doors are working smoothly, no dashboard light remains illuminated, and stereo, windshield wiper, and air conditioner are in working condition.
10. Exterior – Check whether there are any cracks in the windshield, and windshield wipers and blades are fully functional. Headlights and directional lights are also functional.
Wrapping up
If you are unsure of how to go about a car's inspection, you can always hire a professional to do the job. When inspecting the vehicle make sure to note down the Vehicle Inspection Number, or VIN, so that you can later run a VIN check at ClearVin to get its history report. We provide accurate DMV vehicle records for the lowest price and in a matter of seconds. Using our VIN decoder and revealing the history of the car will help you make an informed purchasing decision. For more information write to us at [email protected] or simply fill out our contact form.