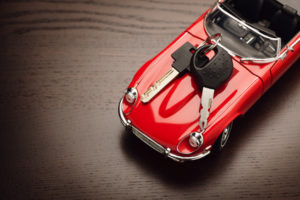 Buying a car is different for different people. While some invest in a vehicle to address their everyday commuting needs, others put their money down to extend their collection of prized possessions. Blame it on consumerism or attribute it to our desire to progress to something "better", the fact remains that the used car market is swamped with options, with too many offers being too good to be true. And in a lot of cases, they are. To help ensure you never buy a car with hidden problems, ClearVIN gives you a holistic roadmap to guide you on your next purchase.
Check Vehicle History Report
Would you buy a diamond ring without a certificate of authentication? Probably not. The same applies in the case of used cars. In fact, a vehicle history check is perhaps more critical than demanding a certificate of authenticity unless you are shopping for De Beers in China! A VIN history report presents you with a wide spectrum of details about the vehicle, including its ownership history, past insurance claims, title history (ownership transfers), mileage, and other essential information you may need to make the right buying decision.
Buy from a Reputable Seller
"Water, water everywhere, not a drop to drink". The pre-owned market might not be as desperate as the last statement, but when investing your hard-earned money in a used ride, you could surely exercise all the caution you can. Most importantly, make sure you choose a reputable seller unless you buy the vehicle from someone in your personal circle. Whether you wish to buy used or salvage vehicles, make it a point to thoroughly understand the terms and conditions of the seller. That should not be a problem if you go for a reliable online used vehicle marketplace.
Get the Vehicle Inspected by a Professional
"A picture is worth a thousand words", but "feeling the experience has no substitute". Ironic? Maybe, if you are looking for a worthwhile deal on a pre-owned car. Although leading car auction portals have high-resolution images that tell a fairly accurate tale of the vehicles up for grabs, a physical inspection, preferably by an experienced service professional, is advisable when buying a used car. Most auction yards allow up to two people to inspect the available vehicles. So make sure you exercise the option. If going for a salvage vehicle, be sure to get an estimate of the costs to be incurred, to make it road legal.
Arrange Financing Well in Advance
This is particularly applicable if you are planning to participate in an online auction. Data travels at almost the speed of light and before you know it, the deal-of-a-lifetime that was available minutes ago is no longer appearing in the listing. Bang! Sold! To ensure such bargains do not slip away, it is advisable to look for suitable financing options. Almost all dealers, credit unions, banks, and other private lenders offer easy loans for pre-owned cars at reasonably low-interest rates. In all cases, make sure you have some arrangement in place to finance the transaction.
So, Ready to Roar?
Whether you're planning to go for a speed monster that would be your partner in crime during college, or a reliable companion to commute you and your loved ones without breaking the bank, buying a pre-owned vehicle will surely be worth every cent of your investment, provided you go the right way. To help you in your quest, ClearVIN presents a simple VIN decoder to check the vehicle history report by a VIN code. We also partner with reputable salvage auction websites that provide reliable motor vehicle records and give you a secure platform to purchase pre-owned vehicles with different titles, including clean.