Buying a used car is definitely an ideal proposition for buyers who are shopping on a budget, but you need to know your way around the pitfalls of the used car market in order to land a good deal. Whether you are buying a car from an online auction or a local dealer, it is important know about the various scams prevalent in the used auto market to keep yourself from falling for any of them. Although a free VIN number check at ClearVIN.com would give you detailed information about any vehicle, it is also important to know about the unforeseeable troubles out there. On that note, let's take a look at some of the most common car buying scams to avoid when purchasing a used car.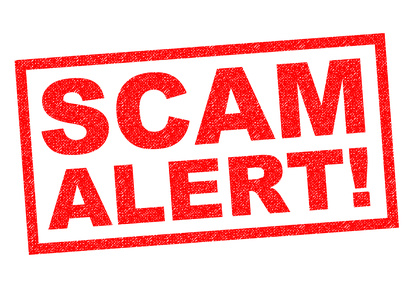 Title Washing
Title washing is a clever way to hide the 'salvage' title of the salvaged vehicle. Generally, vehicles that have undergone extensive repairs after accidents or natural disasters are declared as "total loss" and granted a salvage title by the insurer. While not all salvage title vehicles are lemons, buyers need to be sure about where they put their money.
Lowball Pricing
Lowball price scam is another common trick used by fraudulent sellers. The seller initially pitches a very low price, but increases it during a back and forth negotiation. The closed deal may seem like a victory to you, but in reality, you may have paid more than the actual value of the car. To avoid being victim to such scams, check at multiple dealers to find out the true value of the car.
Open Recall
Unless it's about some serious safety issues, sellers are often legally allowed to sell vehicles with open recalls. Any recall on a used vehicle, which you didn't know at the time of purchase, can cost dearly. Therefore, before purchasing a used car, research for open recalls, which you can do by conducting a VIN check at ClearVIN.com, and accordingly negotiate the price with the seller.
VIN Cloning
VIN cloning refers to selling a stolen car by replacing its actual VIN number with some other vehicle's VIN number. One way to avoid falling for VIN cloning is matching the VIN number provided in different places such as dashboard, steering column, and registration and title documents. In addition, be wary of private sellers with no disclosed addresses.
The Bottom Line
When buying a used car, in addition to trusting your instincts, you have to keep your guards high to avoid being scammed by fraudulent sellers. One of the simplest ways to do so is getting a detailed vehicle history report through VIN check. A vehicle history report gives you information about recalls (if any), accident history, and damages caused by natural disasters, helping ensure you do not end up investing in a lemon. Furthermore, we also provide an opportunity to get a bulk vehicle history report for those involved in business.
For a quick VIN recall check, click here. For more assistance on VIN, feel free to reach us at +1 (844) 268-5991, or fill out the contact form and one of our representatives will get back with you, shortly.