The value and performance of a bike is vastly dependent on the condition of its engine. That is why it is important to VIN Check any motorcycle you consider buying to know its maintenance and accident history. It is also important to run motorcycle maintenance as and when it falls due as well as keep proper records. A well maintained motorcycle gives you optimum performance, long life, fuel economy, little to no breakdowns, and safety on the road. It is also fairly easy to sell a motorcycle that has been properly maintained and has all the records intact. To help, here are some handy motorcycle engine maintenance tips that you must adopt.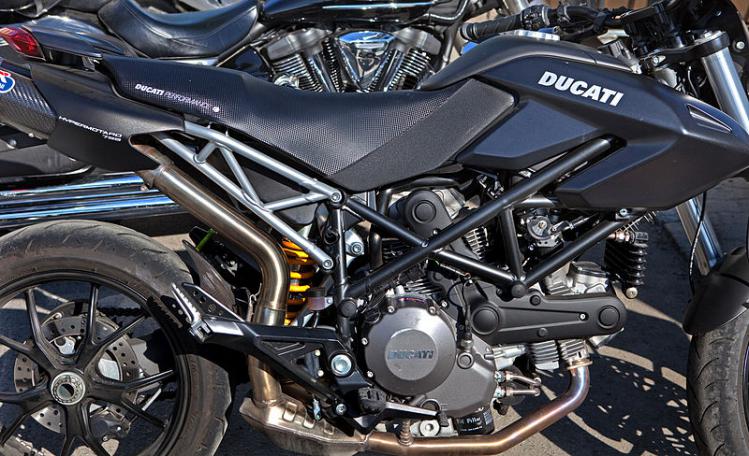 1. Go Through the Manual
Before you can set out to go DIY on your motorcycle engine maintenance, you first need to go through go through its manual and familiarize with manufacturer's recommendations for maintenance. It may also help to join online biker communities to get all the tips and advice on how best to take care of your motorcycle's engine.
2. Check and Replace Engine Oil Periodically
Engine oil acts as a lubricant, seal for pistons, and helps to lower engine noise and temperatures. Make sure to change the oil regularly at intervals of 6 months or every 3.000 miles. Use the right oil for your motorcycle as this is just as important as the frequency of change.
3. Check the Level of other Fluids
Make sure to change all your motorcycle fluids as recommended by the manufacturer's. This is especially important if your bike is under warranty. Always use the right type of oil to avoid damaging your bike and voiding the warranty. When buying a used or salvage bike, be sure to get the engine inspected by an experienced mechanic and combine your findings with a VIN lookup to decide on the best price and whether or not the bike is worth buying.
4. Inspect Motorcycle Chain
Conduct an inspection of your motorcycle chain after every 500-700 miles or twice each month if you ride it often. Take the time to clean it and effect any necessary adjustments to suit your style of riding. Inspecting, cleaning, and adjusting your chain allows you to ensure that it is capable of effectively transferring power from the engine to the wheels without posind any risk.
5. Check and Replace Air Filter
A clogged air filter suffocates your bike resulting in loss of power and compromised performance. It is important to routinely remove the filter and physically check for dirt. Make sure to replace it as and when required as failure to do so may result in other maintenance issues.
6. Be Careful when Changing Spark Plugs
Care should be taken when checking or replacing your spark plugs to make sure that dirt doesn't fall into the engine. A good idea is to blow out any dirt in the holes housing the spark plugs before removing them.
Happy Riding!
Motorcycles provide an exhilarating experience when you take to the road. You must take good care of the engine to make sure that it continues to give you the performance that gets your adrenaline pumping. If you are in the market for your next bikes, ClearVIN also gives you an opportunity to get a car dealer report and help your business find the best option by sharing bulk access. Check your Motorcycle History by VIN, whatever the make or model. You can also use our FREE VIN Decoder to gain a better understanding of the information contained in the report. You can also get more information on VIN Checks for motorcycles by calling us at +1 (844) 268 5991 or mail to [email protected].