People buy a used car to save money, but more often than not they end up splurging more in their repairs. This is usually the case when people don't check the vehicle history report before purchasing it. Even if the seller doesn't have enough information, or to ensure that the seller has provided you the right information about the vehicle, all you need to do is run a VIN check. A VIN Check can remove most of the guesswork to determine whether the car is worth an investment. Continuing the discussion, in the post, we discuss several ways in which VIN lookup can help you avoid purchasing a car with costly hidden problems.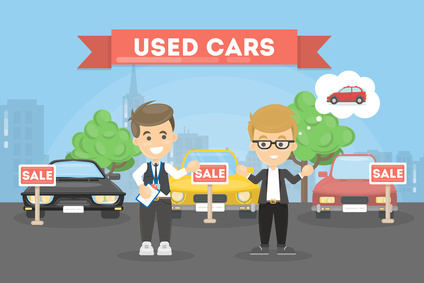 Vehicle Information
VIN is a unique code that comprises 17 characters (numbers and alphabets). Every character in the code provides information related to the vehicle, such as make and model, year of registration, manufacturer, and more. Before buying a used car, check whether the information obtained via a VIN lookup aligns with the information provided by the seller.
Past Ownership
Avoid purchasing cars with a history of too many owners. There could be a possibility that there had been some issues with the car which is why most of the owners didn't keep it for long. Also, frequent selling and purchasing mean that the car didn't have a consistent maintenance history.
Accidents History
Vehicle history report helps you identify whether the vehicle has undergone any major accidents in the past. In case the report shows major collision, find out the major repairs undertaken. It is important to know if the car has undergone quality repair or not, as low-quality repairs can't be trusted.
Flood Damage
Flood causes several concealed damages to the car that may not be found during the physical examination but may require expensive repairs in future. When running a VIN check look for information regarding the flood damage. Never go for a flood-damaged car, if you don't want to regret your purchasing decision.
Title
Another important factor to consider when checking the vehicle history report is to check the 'Title' of the vehicle. It will help you determine whether the person selling the car is its actual owner. Moreover, a title check also helps you find whether the car was recalled by the manufacturer.
How do I do a VIN check?
There are two ways to run a VIN check and obtain a VIN history report:
1) through government-run public services and
2) through a private service provider.
While government-run public services offer a basic version of the VHR, private companies offer a more detailed version of the report. If you don't want to take any risks of purchasing a used or salvage car with poor history, use a VIN decoder from ClearVIN. All you need to do is enter your vehicle's 17 characters VIN number, and you will get the vehicle information and history report instantly. To get in touch with us, simply call +1 (844) 268-5991 or fill out our contact form and one of our representatives will get back to you, shortly.