If you want to buy a car without having to break the bank, you may have to go for used cars for sale. The secret to making a good investment is doing your research well before putting your money down. As a buyer, you must be aware of the various red flags that may pop-up when you check the VIN number of a car or assess the vehicle. Continuing the discussion, we give you five common red flags that you must never ignore when buying a used car.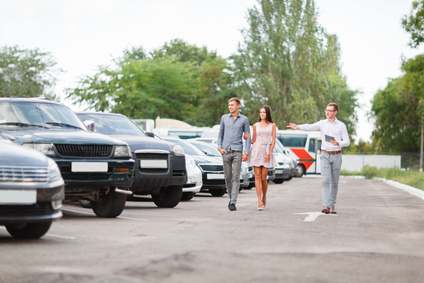 Lack of service records
Service records are a treasure trove of valuable information when buying a used car. They give you a picture of the vehicle's maintenance history, allowing you to check whether it has had timely services and oil changes. If the dealer fails to produce the service records, there is no way of establishing if the car has been receiving proper and timely maintenance. Also, you may want to check for the sticker on the vehicle windshield for information on when it's due for an oil change. Failure to locate it means the due date is way past.
Problem title
A vehicle history check will show you any issues with the vehicle's title at various stages of its history. All of them demand your careful consideration but there are a few that should set the alarm bells ringing such as flood damage, junk titles, and salvage titles. Flood damage means that the vehicle has suffered major water damage. Junk titles mean the vehicle is unsafe and you won't be able to get it titled, and a salvage title, which means the vehicle has been labeled as too costly to repair.
Fraudulent title
Just because there are no red flags in the title history of the car doesn't necessarily imply that it is valid. Therefore, to avoid buying a car that has been registered using a forged title, check a VIN number to see if the one on the vehicle matches what is on the title and that the seller is the same as indicated on the title. Buying a stolen vehicle constitutes a total loss as you don't legally own the vehicle.
Mechanical issues
It is always a good idea to look under the vehicle and hood, among other things, to make sure the vehicle is free from major mechanical issues. The only way you can do this is you are a car expert or hire one to help you with the assessment. Pre-inspection services can help you with the car inspection for a small fee to make sure that you are covered.
Accident history
Check a VIN Number to access the car's accident and damage history. This is essential to help you decide on whether or not the car is good for you. Apart from the information that is revealed such as the accident and damage history, you also get information on odometer rollback checks and frame damage.
The bottom line
ClearVin is a reliable VIN decoder that makes it easier to buy and sell cars by providing the facility of online vehicle history checks. We boast a comprehensive and up-to-date database that gives you the information you need to make a wise used car buying decision. Run your VIN number search in a few clicks and get instant information on the vehicle that you wish to buy. Alternatively, it's always a good idea to perform a free license plate lookup and ensure the vehicle has a clean history if you're planning to buy a used car. You can also view a sample report or contact us at +1 (844) 268 5991 or email to [email protected] to get more information or answers to your questions.