Camaro, a hallmark of American engineering, has been around for close to half a century, with its earliest footprints traceable to 1967. Designed by Chevrolet as a response to the American sensation – Ford Mustang – Camaro has ever since ruled the hearts of auto enthusiasts from the world over. Characterized by mean, masculine trimlines and a motor to die for, the Camaro packages everything a gear head could desire, and more. However, if you are planning to buy a used Chevrolet, it is essential to exercise a Chevrolet VIN check or a car license plate lookup before signing on the dotted line. Continuing the discussion, in this two-part series, we a tribute to the iconic car by taking a walk through the six generations that have been a part of its legacy. Take a look.
1st Generation – 1967 to 1969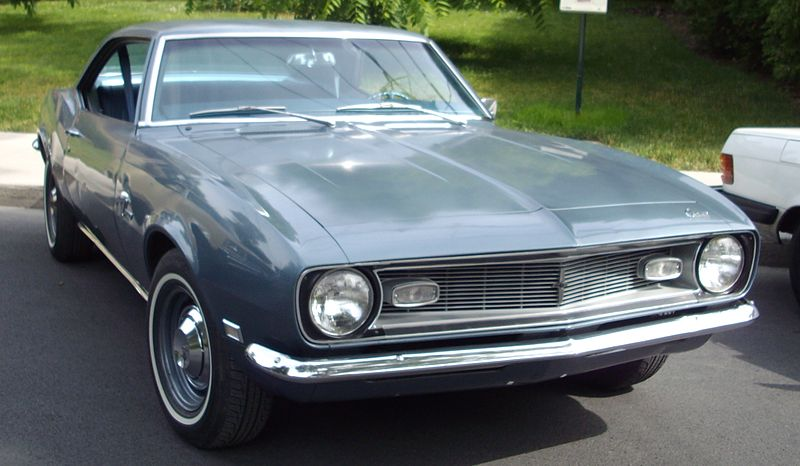 The 60s in US was an era of change, with the American people opening up to new ideas and contrasting ideologies. This was the time when the first Camaro rolled out the assembly line and the audience welcomed the beast with open heart and open arms. A rear-wheel-driven two door coupe, the first generation of Camaro was manufactured in a number of powertrain options – 3.8 L, 4.1 L, 4.9 L, 5.0 L, 5.4 L, 5.7 L, and the largest, 6.5 L, all pumping out exhilarating performance that has now become synonymous with the name 'Camaro'.
2nd Generation – 1970 to 1981
After receiving a great response from auto enthusiasts, Chevrolet was sure that it has a winner. Building upon the success, the company introduced the second generation of Camaro in 1970 with some heavy modifications, which was followed by some more cosmetic changes in 1974 and 78. Although based on the same F-Type body platform, the new Camaro looked more refined than its predecessor, which helped it secure a spot on the list of "10 best cars in the world" by Road & Track, in 1971.
3rd Generation – 1983 to 1992
3rd Generation Camaro
The third generation Camaro featured numerous technological advancements and was the first to come with a modern fuel injection system and the much acclaimed Turbo-Hydramatic 4-speed automatic transmission. Weighing 500 pounds lighter than its predecessor, the third generation Camaro were propelled by a standard OHV 4-cylinder engine. Besides the convertible model that was released in 1987, the IROC-Z was probably the next most celebrated model in the third generation, which was introduced in 1985 and was in production until 1990.
Wrap Up
For those who are fortunate enough to own the metal monster, Chevrolet Camaro is more than a vehicle – it is a dream, a passion, and a reason to get out of bed every morning. That explains its ever-increasing demand and constant presence in auto auctions and salvage yards. It is, however, important for buyers to run a Chevrolet VIN check to make sure they invest in a legit deal. In this post, we have covered three generations of this historic automobile and will cover the remaining three in the next. Don't forget to run a vehicle lookup by VIN on any vehicle you're considering purchasing, as it can reveal important information about the car's past!